Moisture and heat are important to the strength development of concrete. Even after the concrete has been placed, its water and heat contents should be maintained for its full strength development. And a way to achieve this is to seal the surface of the concrete. But with what? With concrete curing compounds.
In this piece, you'll learn: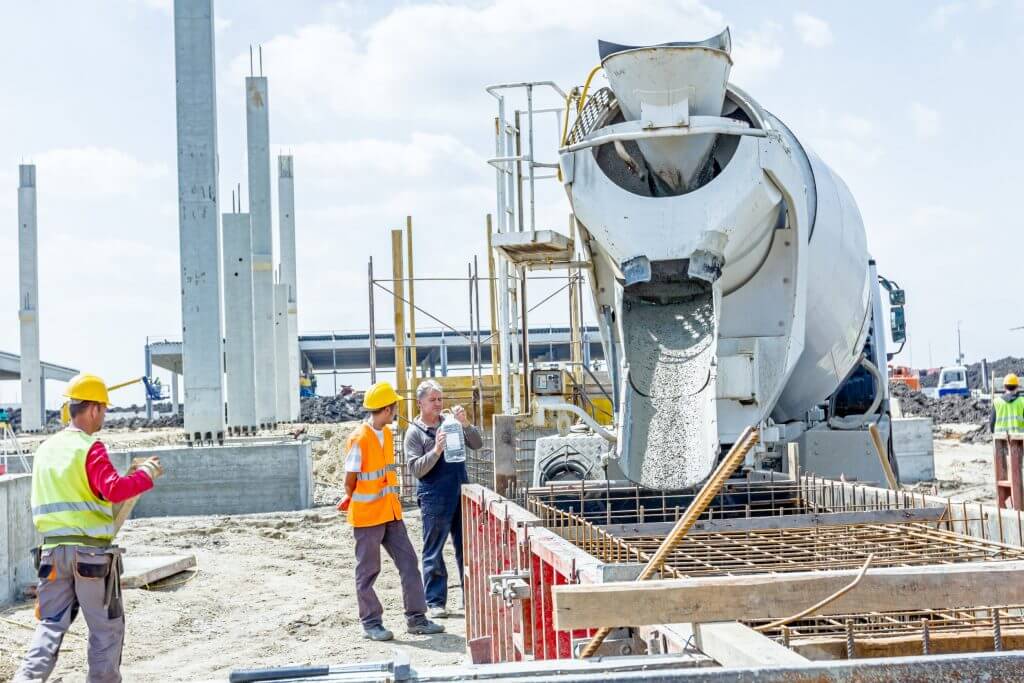 What Are Concrete Curing Compounds
Curing compounds are compounds we apply to the surface of a newly laid concrete to prevent loss of moisture and heat. Usually, this loss of moisture and heat in a newly placed concrete prevents it from developing into its full strength. But curing allows the concrete to retain these factors that are crucial to its durability. Curing also improves the resistance of the concrete to abrasion, scaling, and freezing. This process is called concrete curing.
Concrete requires the right amount of water content when it is being set. Too little or too much water could lead to weak concrete that gives out less than a year into its construction. But when the water is just the right amount, it helps the concrete to set properly, giving it maximum strength. And this is why we use concrete curing compounds to temporarily seal the surface of the concrete to trap its moisture and heat content within the concrete.
Types of Curing Compounds
There are four common types of concrete curing compounds. They are:
Each type of concrete curing type is different in its formulation, its working mechanism, and how long it lasts.
1. Synthetic resin-based concrete curing compounds
Synthetic resin-based curing compounds seal the moisture and heat content of the concrete through the formation of a membrane. The short life of this kind of curing compound could be a disadvantage and can even be removed by washing the concrete surface with hot water. This is, however, good for when the concrete is still going to be plastered.
Synthetic resin-based concrete curing compounds start to peel off less than 30 days after application. The efficiency of the curing compound is often high for a few days after application but gradually reduces until it completely peels off.
2. Wax-based concrete curing compounds
Wax-based concrete curing compounds are very similar to synthetic resin-based curing compounds. They also have similar average efficiency.
3. Acrylic-based curing compounds
Acrylic-based curing concrete compounds are more lasting and retain their efficiency for longer. They form a tough membrane on the surface of the concrete that doesn't collapse or disintegrate. A common advantage of this kind of curing compound is that it has an impressive adhesion with plaster. With this advantage, constructors don't have to bother trying to remove the compound before applying plaster. This leads to a faster construction time.
4. Chlorinated rubber-based concrete curing compounds
Chlorinated rubber-based concrete curing compounds have high sealing efficiency because they form a membrane that covers the smallest pores and openings in the concrete.
Concrete Curing Compound FAQs
Here are some frequently asked questions about curing compounds:
Is curing compound necessary?
Curing compounds are integral to concrete curing, and so they are very necessary. Curing compounds help the concrete to retain its water and heat content for a while after the concrete has been set. Without them, the concrete wouldn't develop into its full strength, which affects its durability.
How long should concrete be cured?
After about two days, the concrete should be strong enough to be walked on and withstand some weight without having prints. Technically, the curing length of concrete depends on a number of factors, such as the ambient weather conditions, mixture proportions, and potential exposure conditions. However, the concrete should be cured for at least 7 days. It should have developed by an average of 70% into its full strength in this time.
Shipping Curing Compounds in Bulk
Shipping your concrete curing compounds doesn't have to be a hassle when you turn to the right logistics partner. And this is what we aim to achieve at Total Connection: A hassle-free curing compound shipping for you.
Total Connection is a third-party logistics company that handles the shipping of all kinds of industrial chemicals, including curing compounds. We structured our services with your business in mind. And you can be sure that whatever supply chain solution we offer you are the best for your needs and your budget.
You too can join hundreds of other companies that have partnered with us to take their supply chain to the next level of efficiency when you fill out the quote form below.