Thanks to the shortage of truck drivers, shippers are having difficulty securing capacity for their freights. However, this shortage so much more affects shippers who need tanker drivers because tankers often require specialized training and expertise.
As a result, shippers hoping to transport time-sensitive liquid bulk loads have to begin their search for capacity long before their products are even ready. Even so, many shippers still fail to secure capacity for their freights.
Not all hope is lost, though. Total connection has been exploring a creative option in dedicated trucking, with which we have helped shippers seamlessly secure constant capacity for their freights.
Although it's more expensive on the surface, here are eight reasons to consider dedicated trucking as a shipper:
Guaranteed Capacity
The first thing you get from dedicated trucking is guaranteed capacity, which many shippers can't boast of during this capacity shortage.
And suppose yours is a manufacturing company that depends heavily on the smooth transition of your chemical products from plants to consumers. In that case, capacity isn't something you want to wait for. You want to have it ready and at your beck and call.
This is where dedicated trucking could be of massive help to your company. You only need to contact your dedicated carrier to secure capacity. And when your dedicated carrier is as reliable as we are at Total Connection, you can simply rest easy knowing your freight will be where you want it to be.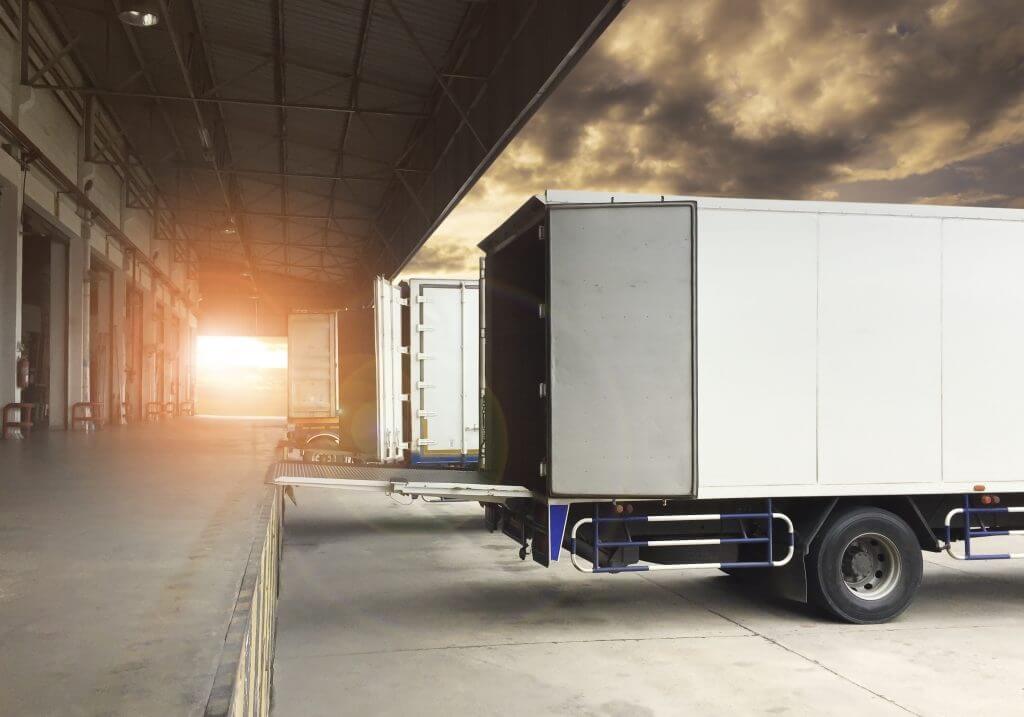 Predictable Manufacturing Schedule
As a company that manufactures time-sensitive products, your supply chain needs to be precise to the last minute. This means you must have the right deliveries, in the right delivery equipment, being made at the right time, and to the right places.
To achieve such a high level of precision, though, you need to be able to predict your manufacturing and shipping schedule to make planning easy. And only with dedicated trucking can you achieve this.
Since dedicated trucking places your tanker trailer needs at your beck and call, you know you can easily plan a manufacturing schedule that works the way you want it. Even when you want to adjust schedules to make an early or late delivery, dedicated transportation makes such plans work out.
Guard Against Cost Volatility
Let's face it. The cost volatility in the shipping industry will not end soon. We've had it before, and we'll continue to have it in the future.
However, cost volatility could hurt your business in many ways. First, you don't know how much your next shipping fee is. That's uncertainty, which is terrible for business planning.
Secondly, if history is anything to judge by, the chances that the volatility would lead to an increase in price are higher than the chances of a price reduction. So you face cost volatility that almost always goes up and rarely down.
The way dedicated trucking helps you guard against this costly cost volatility is that you and your carrier can agree to a specific cost for the duration of your contract. So, regardless of what's happening in the market and how volatile things get, you have nothing to fear because your shipping costs are volatility-proof and constant.
Acts As Alternative Private Tanker Trailer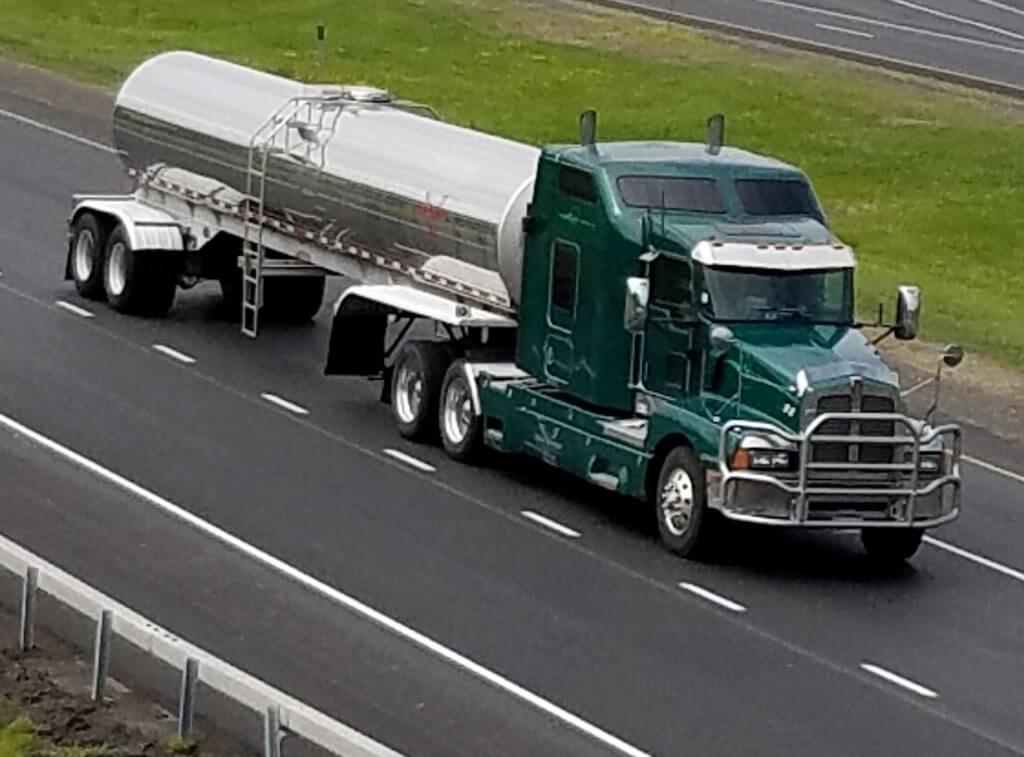 Dedicated tanker trailers also come in handy as an alternative to private tanker trailers. And this can be enormously helpful for shippers who don't want to take up the huge financial and administrative responsibilities of managing a transportation fleet.
With dedicated trucking, you not only lock down a carrier's tanker trailers for the use of your business alone, but you also secure access to the sets of equipment with which your freight is shipped.
This alternative to private transportation can save you a lot of money, time, and resources, especially if you negotiate with Total Connection. Then you can have more time for your business without taking on responsibilities you don't have to.
Easy Scalability
Scalability is also another important reason to consider dedicated trucking as a shipper. As a business, you want to be able to scale at short notice.
But without dedicated trucking, you may find it even harder to secure capacity for your entire freight. You may even have to work with various carriers, each of which would charge you different rates for the same trip.
When you consider dedicated trucking instead, it's all about negotiating with your carrier. If you contact us at Total Connection, we simply dedicate more tank trailers to you, and just like that, you have more capacity.
Long Term Cost Savings
We will not lie and tell you that dedicated tank trailers are cheap. You most likely would pay more than a shipper who uses the spot market on a single trip. But in the long run, you would get enormous returns for your money.
For instance, carriers on the spot market may raise their rates when there are more shippers than carriers. That's more money out of your pocket. When you need an urgent shipment, you incur extra charges. And when you fail to make deliveries to customers on the agreed time because a carrier messed up, you'll lose money and reputation.
When you calculate these extra expenses, you'll find that they're way more than what a dedicated transport service would cost you. While it may appear more expensive in the short term, it is nowhere near the cost of failing your customers or your plant personnel who work hard to deliver finished products on time.
And with the good deals Total Connection offers on dedicated tank trailers, you can be sure of saving even more cash!
Mutual Gains For Both Shipper and Carrier
Having a dedicated tank trailer with a carrier is a great way to build a much-needed relationship with them. Don't forget that relationships and networks can help you fast-track your supply chain immensely.
And it's not like driver shortage or capacity scarcity will end soon. So, building relationships with your shipper is a way to guarantee consistent capacity for your business.
But where the relationship comes into play is that you're now able to negotiate more capacity in a short time. You may even be able to negotiate more competitive rates.
Increase In Customer Happiness
When your customers are happy with your services, you are more likely to retain them and even get referrals. It's a no-brainer.
But imagine how happy your customers would be when you can't deliver their freight because you couldn't secure capacity. Imagine how excited they would be when you lose your customer's business some money because of late delivery.
They don't look thrilled, right? Now imagine what that customer unhappiness would do to your business. Not only would the customers stop doing business with you, but they may also even drop bad reviews online for your business, which could hurt it.
Scenarios like that are what dedicated trucking helps you prevent because deliveries to your customers would always be on time. And so, dedicated trucking with Total Connection places you among the elite shippers who know how to satisfy their customers by being flexible enough to make timely and last-minute deliveries.
Total Connection: Your Best Bet For Dedicated Trucking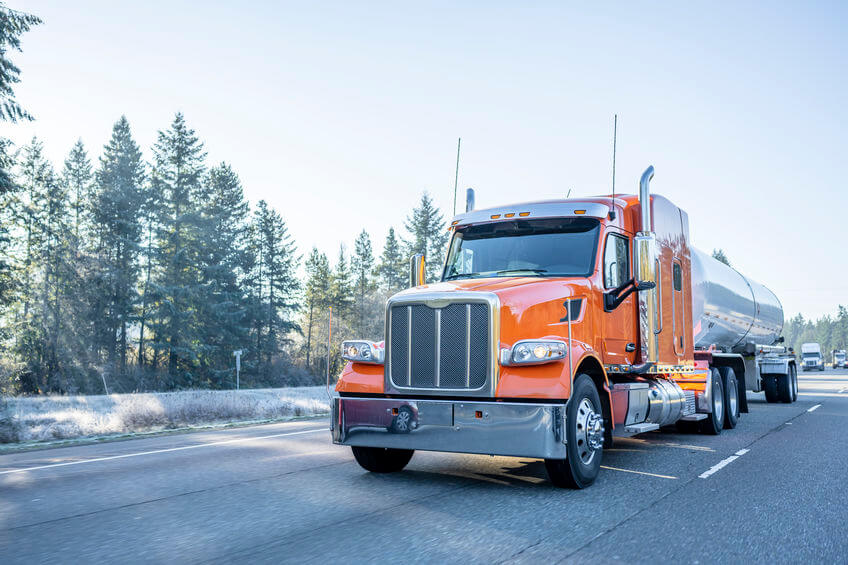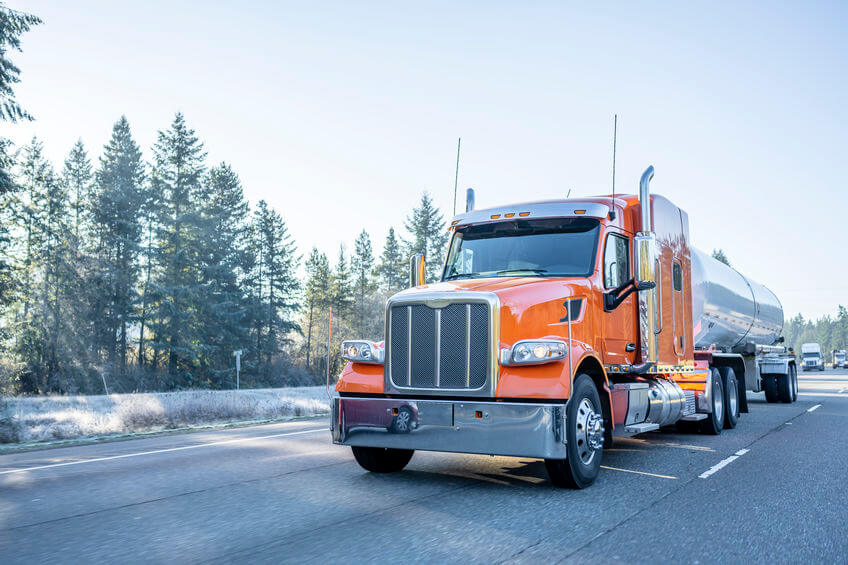 While dedicated trucking may seem expensive on the surface, it is the best bet for any shipper who relies on a precise and uninterrupted supply chain for survival. This is where Total Connection shines best!
Total Connection has over two decades of experience guiding our customers through the delicate process of coordinating dedicated tanker projects. From general chemical cargo to hazmat freight, Total Connection can support your project, regardless of its requirements and intricacies. Some of the dedicated tanker projects we seamlessly handle include:
Tanker deliveries due to down rail cars
Packaging projects
Emergency liquid bulk tanker campaigns
Remote and oilfield onsight deliveries
And so many more.
Dedicated trucking is the next best option to having your own trucking company, and Total Connection would be happy with the opportunity to support you.
You can simply contact us through the brief quote form below, and our team of experts will get back to you ASAP.