There are several scenarios where driving may not be the best option for transporting your car to a different location. And in such cases, an effective alternative would be to employ car shipping services. However, while damage to your vehicle is unlikely, it remains a possibility. As a result, reputable auto transport companies provide car shipping insurance coverage to bear the risks of possible damages.
But how exactly does car shipping insurance work? This article explores all you need to know about car shipping insurance, including the requirements, its types, and some considerations to make before engaging in an auto transport service.
What Is Car Shipping Insurance?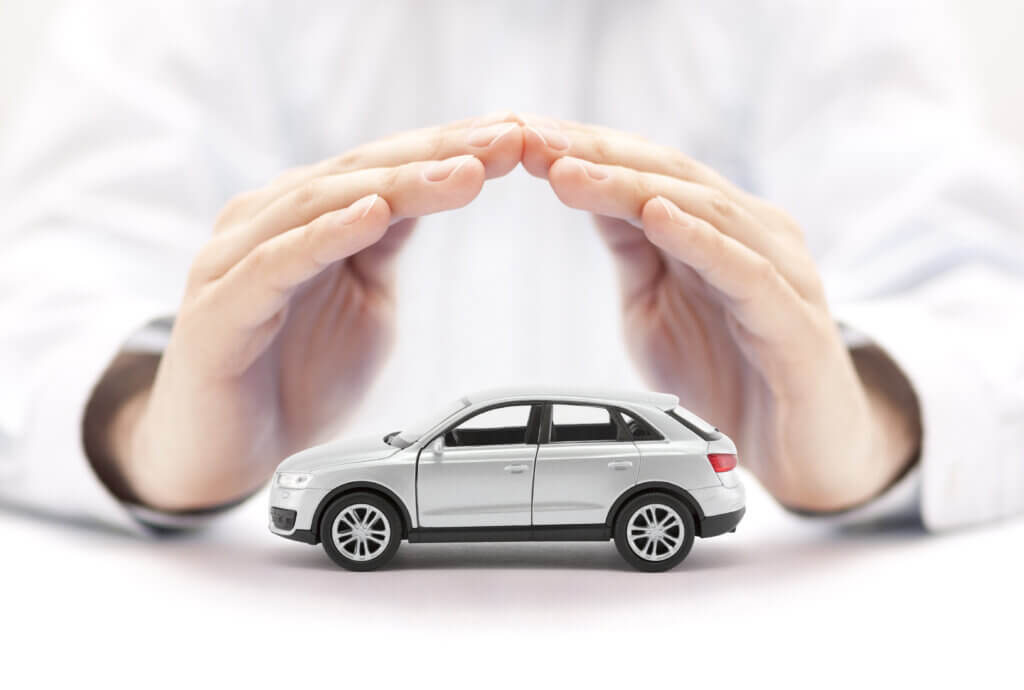 Car shipping insurance is a type of insurance that covers a vehicle from the time it's shipped to the time it reaches its destination. The essence of this coverage is to alleviate customers from any possible damage to their car throughout the trip.
Car shipping insurance is sometimes referred to as cargo insurance. In this case, it represents an extra portion of insurance coverage that covers your car when you engage a transport company for your vehicle transport needs.
Most car transport companies in the United States have a coverage limit of about $350,000; however, this coverage does not apply to each car. For instance, if a company transports five vehicles simultaneously, this insurance coverage applies to all five cars. Hence, the owner of a damaged car will only get one-fifth of the total insurance coverage.
Car Shipping Insurance Requirements
Liability insurance is a legal requirement for every auto transport company, along with documents like the MC number from the Department of Transportation. The insurance should cover every damage caused during the car shipping, typically after a customer has paid the insurance deductible.
Every company has varying terms and conditions regarding its insurance coverage; hence, it's best to check each company's specific requirements. Confirm you are satisfied with the amount of coverage offered. The coverage limit provides some protection; however, it could be significantly lower than the car's value in some cases.
Recognizing the terms and conditions of a carrier's insurance policy is highly critical. You should enquire about deductibles, the type of damage covered, coverage limit, and the need to purchase any additional coverage.
Types Of Car Shipping Insurance
Auto transport usually involves three types of insurance policies. Understanding each type and their differences can help differentiate between policies and ensure you opt for a package with enough coverage throughout the transit.
Customer Insurance
This represents your regular auto insurance taken out on your car. Some insurers offer coverage for vehicles that are transported via auto carriers. However, it's best to let your insurance provider know and confirm if your insurance policy can still cover any damage to the car when it's with the auto transport company.
Carrier Insurance
As the name suggests, carrier insurance is the coverage provided by the carrier to bear every damage to your car. While all car shipping companies are mandated to provide insurance coverage, you should make sure whichever service you choose complies with this mandate. Request insurance information before you commit to having them transport your car to a new location.
Broker Insurance
Brokers serve as the link between customers and car shipping companies. They are regarded as the middlemen of auto transport operations and effectively manage every process to ensure customers have a smooth shipping experience.
Compared to customers or carriers, brokers do not have insurance coverage; however, it is common for these companies to offer supplementary third-party insurance coverage to customers in cases where the carrier insurance is lower than the vehicle value.
Alternatively, some brokers offer GAP coverage insurance – a third-party insurance policy that customers can buy and get coverage in case anything goes wrong during the shipping process. The GAP insurance coverage is not as significant as typical auto insurance but offers additional coverage for cars valued higher than the carrier insurance.
Insurance Tips When Engaging An Auto Shipping Company
Understanding an auto transport company's insurance policy is one of the most critical processes in shipping your car. If you're in the process of selecting an auto transport company, there are a few steps to take to ensure the shipping process is seamless.
Request For Proof Of Insurance
Every reputable auto transport company would be more than happy to provide proof of their insurance coverage and answer any questions concerning the policy. Therefore, the first step is to request proof of insurance, which may come in the form of an insurance certificate. Furthermore, you can also call their insurer to verify whether the company is insured. If you come across any company that is hesitant to provide proof of insurance, move on.
Have All Agreements Well Documented
Ensure every agreement between you and a carrier concerning your car is well documented for reference purposes. This document should include situations under which insurance takes effect, coverage timeframe, amount of coverage, and other services. This step is essential if you encounter any form of disagreement or breach of contract from the company.
Check With Your Insurance Provider
Aside from confirming a carrier's coverage, checking with your auto insurance provider might also be helpful. Some policies can also take effect when vehicles are being transported. Hence, you should find out if your insurance coverage applies when the vehicle is shipped and submit all necessary paperwork to provide your car with extra security.
Remove Personal Items
Most carriers do not allow personal items in a car, and for those that enable it, the insurance coverage does not apply to these items and the damages they may cause. So make sure to remove personal items or package them well to avoid damage.
Inspection Report
You should be present during the vehicle inspection to confirm the presence or absence of any damage in the inspection report. We advise customers to wash their cars before the examination to make everything more visible. You should also have proof of damage through pictures and a signed copy of the insurance report. This will help with an insurance claim in case the car is damaged.
Factors To Consider
Auto transport insurance protects your vehicle from damage when it's being shipped to a new location. As such, you must have the perfect coverage that suits your needs before committing to a transport service.
However, while the insurance tips above help in ensuring a seamless shipping process, there are some other factors to consider when thinking about insurance coverage for auto shipping;
Like every other saturated industry, the auto transport sector has its fair share of fraudulent individuals. You should ensure not to fall victim to such individuals or fake companies. Only accept companies willing to provide all relevant information and answers to your questions.
Some fake companies also provide falsified documentation to create the impression that they are legitimate businesses. You should verify every document and ensure the company is licensed or registered.
Inadequate Insurance Coverage
Auto transport companies that offer inadequate coverage are not fraudulent; they are not just reputable. Consider the coverage provided by the company and examine it with your car's value. Ensure the insurance coverage protects your vehicle during transit, and move on if you feel these companies would not hold up their end of the bargain. A significant way to identify a company's reputation is through customer reviews.
In some cases, transporting a car through a broker can be complex. Brokers are not insurance companies, nor do they engage in direct shipment. However, in both cases, they serve as middlemen by brokering shipments to carriers and, in some cases, selling policies on behalf of insurance companies.
If you engage a broker, especially regarding extra insurance, always remember to run claims through the actual insurance company in charge of the policy. Additionally, every issue and complaint concerning your shipment must go directly to the transport company.
Confirm Insurance Details
Regardless of a carrier's reputation, you should always review all the documents carefully and confirm the insurance details before signing any paperwork. You should only sign the contract when you are sure the company is completely honest about the shipping details, and the insurance policy covers all your needs.
It is also worth noting that not all losses are covered. For instance, most insurance policies do not cover damages due to "Acts of God," which incorporates natural disasters and weather conditions. Before committing to a company or signing a contract, you should confirm these instances. Recognizing situations not covered by insurance can be a significant factor in deciding if you would engage an auto transport company.