Over the past four decades, the maritime shipping industry has experienced a consistent expansion, with over 1.5 billion tons of cargo transported in 2020, regardless of the pandemic. Across the logistics industry, shippers opt for containerization as the most effective and economical way to load and unload at pickup and destination points. These containers also offer high durability with their ability to withstand heat and water damage.
Typically, the prevalent option for shipping is the intermodal container, with a standard size of about 20 feet in length, 8 feet in width, and 8 feet 6 inches in height. However, this article aims to introduce high cube shipping containers – a variation of intermodal containers with a different dimension ideal for unique shipments.
What Is High Cube Container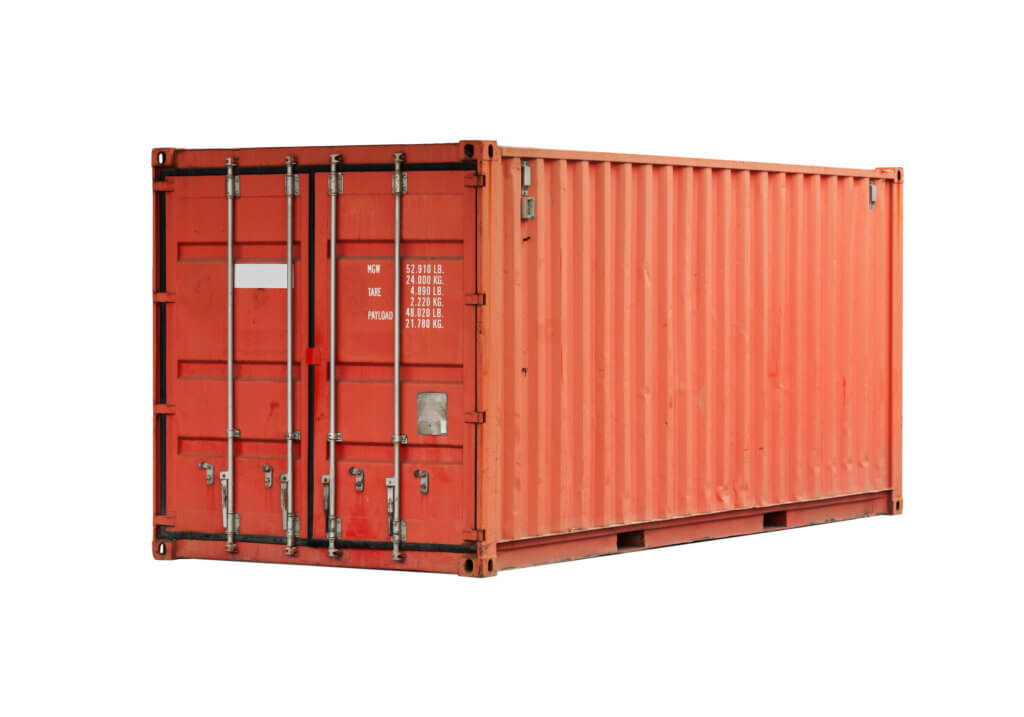 A high cube (HC) container is an intermodal container with similar characteristics to a standard shipping container but with greater height. High cube shipping containers feature an extra foot of height compared to a standard intermodal container, making it particularly useful for shipping lightweight, bulky, or oversized cargo that would otherwise not fit into a common container due to height restrictions.
The HC shipping container is fashioned from steel and made to be weather-resistant and airtight; as such, it is mainly used for dry shipments. However, aside from conventional dry containers, high cube containers are also used as reefers, capable of transporting perishable goods, and pallet-wide high cube containers that offer extra width to accommodate more oversized pallets.
Other variations of high cube containers include the side-door and double-door high cube containers. These variations feature alterations to the container doors, providing additional access points along their sides for easy loading and unloading or dual entry points at both ends for more flexible loading options.
What Are High Cube Shipping Containers Used For
Due to their larger size and increased cubic capacity, high-cube shipping containers can accommodate cargo with greater surface area and volume, making them an ideal choice for transporting and storing oversized goods.
Most of these containers are also constructed with waterproof materials, ensuring the cargo remains dry and protected during transit. This feature also makes high cube containers a viable temporary storage option for goods that must be kept secure and protected from the elements. Here are some other standard benefits of HC containers.
It is common for goods to require storage after they have been offloaded from the vessel and before they are transported to their final destination. High-cube shipping containers are highly beneficial in these cases as they offer additional height and volume compared to standard containers, providing ample space to store and protect the cargo.
This extra space also allows for greater flexibility in storing various shapes and sizes of goods, thereby reducing the risk of damage and maximizing available storage space. Furthermore, shippers can guarantee their cargo remains secure and protected from potential damage and theft during transit or storage.
Like their standard shipping counterparts, high-cube shipping containers are constructed with waterproof materials that protect their cargo. These containers feature a galvanized, anti-corrosive steel frame which ensures they withstand the rigors of transportation and storage and can help to reduce risks, from fire to theft, extreme weather conditions, and mishandling.
The durability and waterproof characteristics make high-cube shipping containers reliable and secure for transporting and storing various goods, especially those more prone to damage and theft.
High cube containers efficiently transport cargo with significant volume and surface area from origin to destination. Typically, these containers have numerous lashing rings that can support weights of up to 1000kg, providing secure attachment points for the cargo and preventing shifting while in transit.
These lashing rings are fitted to ensure the container maintains its center of gravity and improves stability of the container. High-cube shipping containers are also easily transportable, and their size reduces the need for multiple shipments or additional handling procedures. This can result in cost savings and a more streamlined logistics process.
Ideal For Unique Shipments
The increased height of high cube shipping containers provides additional space that shippers can modify to accommodate a broader range of cargo types. These modifications include air-conditioning, ventilation systems, and extra layers of insulation or protection.
These modifications can be beneficial for transporting unique shipments that require special handling and protection. By offering greater flexibility in cargo handling and transport, high cube containers allow for the safe, efficient, and cost-effective movement of various goods, ensuring they arrive at their destination in the same condition they were loaded.
How Much Do High Cube Containers Cost
The cost of a high cube container can vary depending on several factors, from the container size to the condition of the unit, container modifications, and the seller's location. Generally, these containers are more expensive than standard containers due to their larger size and increased cubic capacity.
The average cost of a new high cube container can range from $3,000 to $7,000, while a used unit may be around $1,50 to $5,000, depending on the size. It's important to understand that shippers could pay additional costs for cargo delivery, taxes, and other modifications.
High Cube Shipping Container Dimensions
A good understanding of the various dimensions and capacities of high cube containers can be extremely helpful in selecting the suitable unit to suit your specific needs. There are several sizes of high-cube shipping containers, all of which feature different dimensions.
20-Feet High Cube Shipping Container Dimension
Internal length: 19.4 ft
Internal width: 7.7 ft
Interior height: 8.9 ft
Tare weight: 5,103 lbs
Payload capacity: 62,082 lbs
Cubic capacity: 37,28 m³
A 20ft high cube container is similar to a standard intermodal container of the same length; however, it has an extra height compared. Typically, the size of these containers is about 8.9ft high, which is a foot taller than standard 20ft containers.
40-Feet High Cube Shipping Container Dimension
Internal length: 39.5 ft
Internal width: 7.8 ft
Interior height: 8.9 ft
Tare weight: 8,687 lbs
Payload capacity: 63,052 lbs
Cubic capacity: 76.3 m³
When the volume of your cargo exceeds the capacity of a 20ft high cube container, it is advisable to consider using the next best option – a 40ft high cube container. Opting for this container will provide more storage space and prove more cost-effective.
45-Feet High Cube Shipping Container Dimension
Internal length: 44.5 ft
Internal width: 7.8 ft
Interior height: 8.9 ft
Tare weight: 10,628 lbs
Payload capacity: 61,431 lbs
Cubic capacity: 86 m³
Shippers that want even more space can opt for a 45ft HC container. With a length of 45 feet and an added height of 8.9 ft, a 45ft high cube container offers a considerable increase in cubic capacity, allowing shippers to transport or store even more cargo.
Factors To Consider In Choosing High Cube Containers
High-cube shipping containers are some of the most versatile on the market today and provide several transport options. However, aside from the size, there are other factors to consider in determining if HC containers are the best option.
High-cube containers offer a versatile range of applications beyond traditional cargo transport. Their increased height and volume mean these containers are used for comprehensive storage solutions. Sometimes, people convert HC containers into living or working spaces for human occupancy.
Understanding specific requirements are crucial to deciding and ensuring compliance with local and natural regulations to prevent potential safety hazards. By recognizing the versatile applications of high cube containers, users can maximize the full potential for various requirements.
Users who use HC containers for shipping or storage must identify the cargo weight they intend to transport or store. High-cube containers typically have a greater capacity to hold more weight than standard containers. They can accommodate up to 775 pounds more weight, making them suitable for transporting and storing more extensive and heavier items.
This will help to determine if HC containers are the ideal option and the perfect size dimension for their requirements. That said, loading these containers with excessively bulky loads can compromise the structural integrity of these containers and pose potential risks during transit.
As with other shipping elements, budget is critical when getting a high cube container. The cost of HC containers may vary depending on individual requirements and the cargo's weight. Furthermore, the overall expense will largely depend on the unique circumstances of each shipment, and it is crucial to consider these factors when determining the most cost-effective and efficient shipping solution for your cargo.
Conclusion
High-cube containers are unique solutions for specific shipping requirements. The extra height and space they offer make them more cost-effective and more accessible to transport than standard intermodal containers. However, high-cube shipping containers may only be necessary or practical for some situations.
Whether or not you should use one depends on your specific needs and requirements. Hence, it's best to consider these factors and possibly consult with a shipping expert before deciding whether or not to use an HC container. Considering every relevant detail will help you decide on the best type of cargo to use for improved shipping safety and efficiency.