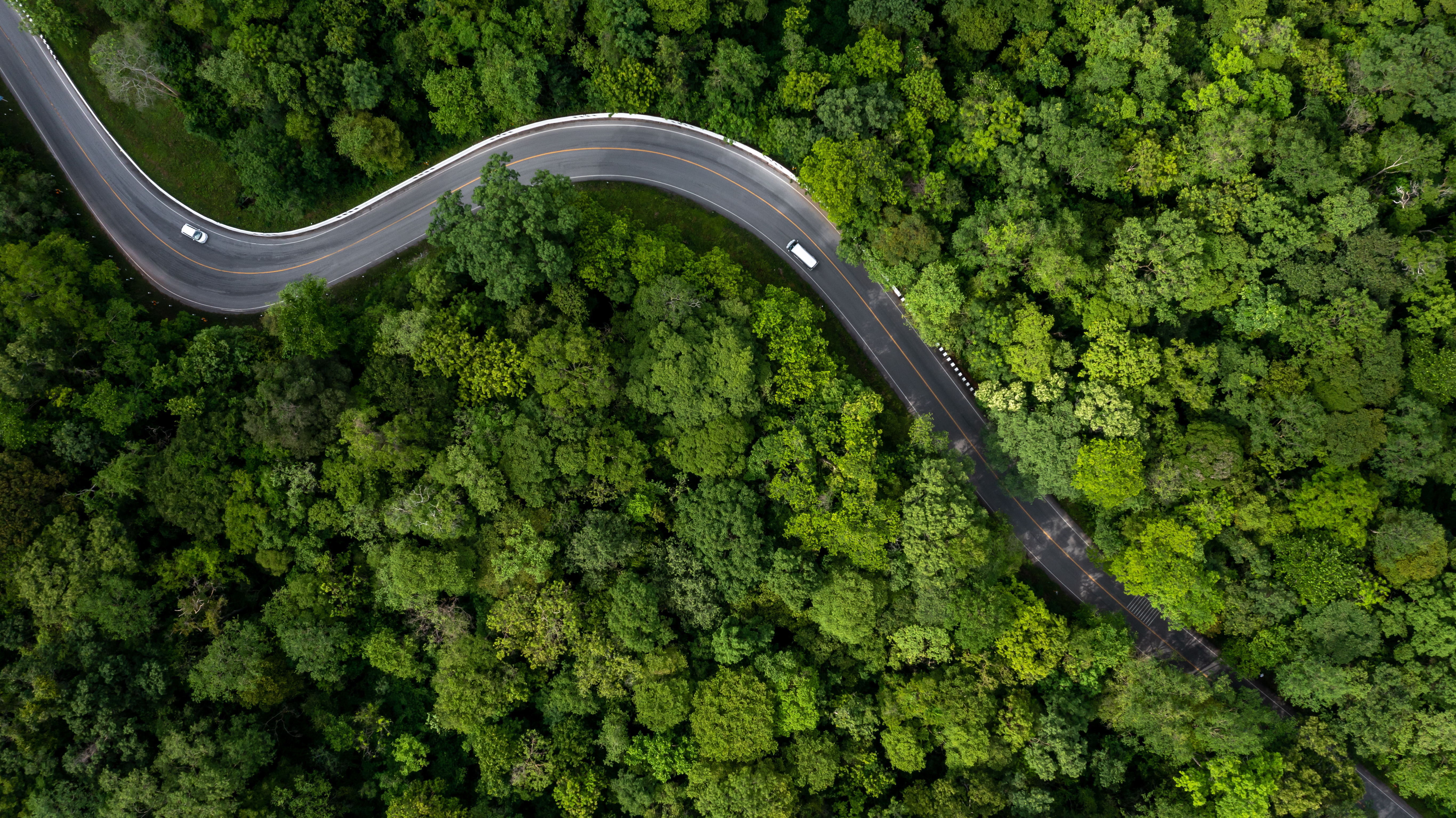 Shipping a car can be an excellent way to save time, money, and potential damage to your vehicle during a long-distance move. Yet, the process is always challenging, even for some of the most experienced shippers. Auto transportation can be complex for those who don't know what to look out for, as they make avoidable mistakes. Hence, to help you prepare and get better acquainted with auto transport, here are some car shipping mistakes to avoid for a seamless shipping experience.
Not Doing Adequate Research
We can not overstate the importance of company research, especially given that you are entrusting the safety of your car to the company. Before engaging a shipping company, ensure the company meets industry standards based on licensing, registration, timing, availability, and equipment. Furthermore, it's wise to take a step further and research the reputation and track record of the auto carrier.
The best auto shipping companies in the United States are highly rated and publicized by resources such as Customer Affairs and the Better Business Bureau. You can use these resources to identify the best and most reputable carriers. Customer reviews are also effective platforms for identifying reputable organizations locally and internationally. Usually, these reviews also show the company's scope of operation based on business scale and operation routes.
It's always a good idea to ensure the carrier has active and helpful customer service in case of unforeseen circumstances during transit. Finally, to avoid falling for fraudulent businesses, you should verify the carrier's credentials and ensure they are licensed and qualified to operate commercially. A fully licensed company would have an FMCSA registration, US DOT, and MC number.
Not Comparing Shipping Quotes
Shipping quotes from auto transport carriers are unique and depend on internal and external factors. Therefore, it is a good idea to reach out to different companies, obtain their quotes, and compare their rates and services to identify which suits your needs and requirements perfectly.
In auto shipping, expensive quotes do not always mean full coverage. Similarly, the best service for your needs might come with a cheaper quote. To get the best shipping service, you should provide every necessary detail about your shipment to several carriers and obtain an estimated service cost. You can then compare each estimate, and the benefits included to help you decide which offers the best value.
Research also plays a vital part in comparing quotes. Ask the carrier about additional factors and hidden fees that may affect the total cost. An estimate is only final once you get a final price from the auto carrier.
Opting For Cheap Services Over Quality
A common mistake some shippers make is opting for cheap services rather than quality. While expensive rates do not always guarantee the best service, you should ensure whichever service you select is capable of meeting your needs and requirements.
In most cases, shippers that pay more attention to cheap services risk falling for illegal or incompetent carriers, resulting in an awful shipping experience. You should opt for quality over price to avoid challenges, and if good quality comes at a reasonable price, then all the better.
Failing To Provide All Necessary Documents
Auto shipping carriers require specific information to provide accurate estimates. However, they also request several documents before transporting your car, such as proof of insurance, vehicle registration, photo identification, and a bill of lading. International transport would also require the U.S. Customs and Border Protection Vehicle Export Cover Sheet.
Ensure you provide all necessary documents and understand how these documents are stored and processed by the carrier. This helps to mitigate the risks of incomplete or mismanaged records and ensure a seamless shipping process.
Forgetting To Carry Out the Final Mechanical Check
Last-minute checkups are the only opportunity shippers have to verify the condition of their vehicle before shipping. Yet, some people either do not have enough time or forget to carry out this inspection, especially if the vehicle shipment was scheduled late and rushed.
If you fail to inspect the car before shipping, you have no proof of the car's condition before shipping, and you will be unable to file an insurance claim in the case of damage. Documented evidence from the final mechanical checkup is the only way to receive compensation from a damage claim.
We advise shippers to engage professionals for mechanical checks and final preparation before shipping. Some of these preparation processes include the following;
Checking for leaks and fixing them.
Make sure the tire pressure is perfect.
Examine the exterior for scratches or dents
Disable the alarm.
Lock the car
Not Confirming Insurance Coverage
Auto shipping companies are required by law to have appropriate insurance before transporting any vehicle. The insurance coverage assures customers that the company will be liable for any unfortunate damage that may occur during transit. However, while insurance is mandated by law, you should always examine the policy and confirm if it's good enough to cover your car.
Several possible scenarios and considerations make auto transport insurance quite complex. Some companies may not have adequate insurance coverage for your vehicle, while others might include certain exemptions in the policy. Most carriers offer add-on insurance plans which customers can buy and add to their coverage.
Whichever the case may be, you'll want complete protection from liability. Hence, it's essential to comprehensively review the carrier's insurance policies, including coverages and exemptions, and purchase extra if the coverage needs to be increased.
Booking During Peak Seasons
Auto transport also has its peak seasons when companies are most busy. Booking your shipment during these seasons, such as summer and winter holidays, can be more expensive and difficult to schedule.
During peak seasons, the demand for transport services is high for one reason or another, which inevitably drives up prices and makes it more difficult for transport companies to accommodate your needs. These seasons are most apparent in road transportation, as the highways tend to be more congested during these seasons, which can delay transport.
Therefore, to get the best estimates and service, it's best to avoid peak seasons and wait until the demand for such services has reduced. Avoiding peak seasons will also ensure that your vehicle reaches its destination on your desired schedule.
Engaging The Wrong Auto Transport Carrier
The auto shipping industry is heavily saturated, from carriers to brokers. And while there are some reliable companies, most providers tend to impose themselves on the market by offering clients irresistible offers, such as lower costs and top-notch customer support. Usually, these companies fail to keep their promises and use these offers to lure clients.
Engaging the wrong auto transport carrier can result in several problems, from delayed delivery to vehicle damage, lack of communication, unreliable services, and hidden fees, to mention a few. Hence, to identify such carriers and avoid these issues, it's essential to research and choose a reputable carrier thoroughly. Check for customer reviews, certifications, licensing, and insurance coverage.
Leaving Personal Items In The Car
It's standard for car owners to leave personal belongings inside a car before shipping, either deliberately or because they forgot to prepare the vehicle. Regardless, leaving personal items in your can significantly put it at risk of damage.
While a carrier covers damages to a car, the insurance policy does not include damages caused by personal items inside the vehicle during transit. Likewise, you can't file a claim with the insurance provider if these items are stolen or lost during transport. Some carriers do not allow personal items in a car, and for those that do, car owners must follow strict regulations.
The best option is to remove every personal item from the car. Always check every part of the car, from the trunk to the corners of the seat and glove compartment, and make sure there are no valuable items. However, if you must load your car with personal belongings, confirm the requirements from the carrier and adhere strictly to them.
Failing To Document Any Damage During Delivery Of The Bill of Lading
This is one of the most common mistakes made during auto transport. However, because of the rarity of vehicle damage during transit, most people do not fully comprehend how costly this mistake can be.
Before a car is shipped, owners must carry out a full inspection of the vehicle and identify the presence or absence of any damage before shipping. They are then offered a bill of lading that acknowledges the vehicle's condition before it is shipped.
Car owners can use the bill of lading as evidence of any damage that may happen during the transport process. Hence, it's essential to review the bill of lading, ensure that all the details are correct and that you understand the terms and conditions of the transit. You should also document all damages through pictures and timestamps to keep your mind at ease.
Ship Your Cars With Total Connection
You can avoid these mistakes better when you do quality research and understand what to look out for before shipping. The process becomes more seamless when you engage a reliable logistics company for your auto transport needs.
Total Connection will guide you through the entire shipping process and guarantee your car is shipped safely. We simplify the process and help you save time and trouble typically associated with auto shipping.
Contact us today, get a free quote and explore some of the best quality services and rates for shipping your car. With Total Connection, you can rest assured that your vehicle is in safe and professional hands.