Despite the fuss about renewable energy, many countries remain dependent on petroleum products such as liquefied gas. The petroleum industry in the United States, and many other well-developed countries globally, connect their massive gas reserves to locations where the product is needed the most. Yet, with most of these countries producing petroleum products on a large scale, the importation and exportation of liquefied gas continue to be relevant. Therefore, we explore how to ship liquefied gas, highlighting the process and vessel requirements.
What Is Liquified Gas?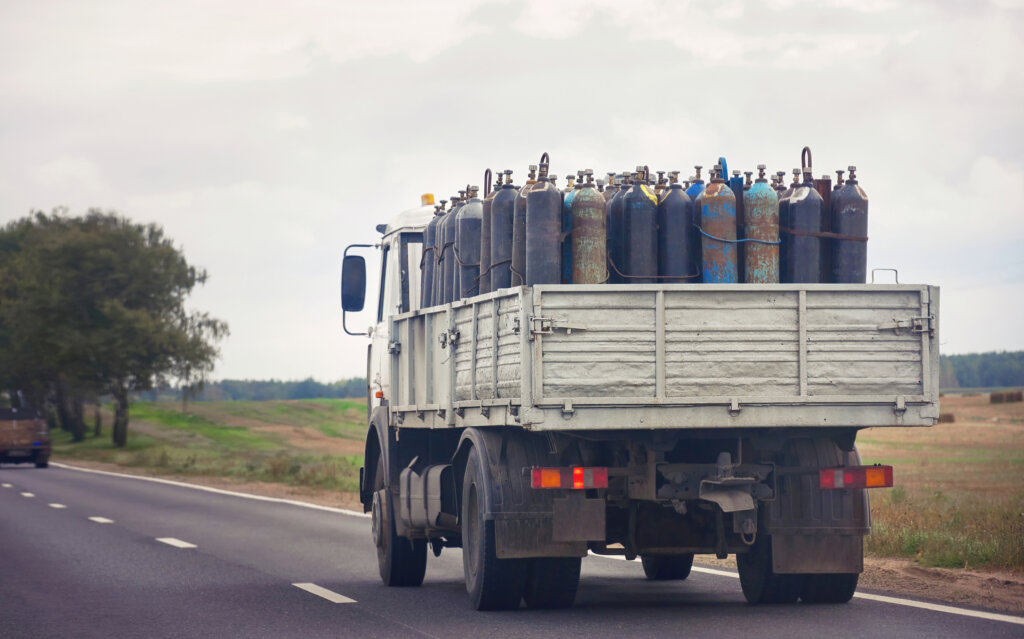 Liquefied natural gas is a natural gas that has been cooled to a liquid state or liquefied at about -260° Fahrenheit, which makes it suitable for shipping and storage. Gases have always exhibited larger volumes than liquids, which makes the liquefication process all the more critical. For natural gases, the liquid form of this product is about 600 times smaller than in its gaseous state.
Pipelines are the preferred mode of transporting liquefied gases, as they seamlessly flow through these pipes. This process mainly transports gas from liquefaction facilities to storage reserves, tankers, and re-gasification facilities. However, liquefied gas pipelines are expensive to construct and, in some cases, are ineffective, which is where liquefied gas shipping comes in.
A significant section of global liquefied gas transportation occurs at the intercontinental level, meaning these products must be transported through the ocean. Liquefied gas shipping is done by specialized vessels capable of moving large quantities of the product between export and import terminals across various locations.
Liquified Gas Vessels Requirements
As with most hazardous substances, liquefied gas shipments must conform to several requirements, focusing on the vessel and packaging. According to the International Maritime Organization, a liquefied gas vessel can only transport the product if designed and operated based on the International Gas Carrier (IGC) 1986 code.
The vessel must also comply with SOLAS 74 chapter VII part C, which centers on the construction and equipment of ships carrying liquefied gases in bulk. The essence of these requirements is to ensure the following;
Damage limitation to the vessel and ship survival in the event of collision or grounding
Liquefied gas containment and effective handling procedure
Safety requirements for cargo loading and discharging
Fire protection requirements
Standardization of materials for containment and carriage facility
Usage of liquefied gas as vessel's machinery fuel
Provision for thermal expansion and contraction
Manufacturers employ two different technologies in designing liquefied gas vessels. These ships feature a unique double-hull, and these technologies help to maintain the standard required for shipping liquefied gases, such as low expansion coefficient.
Liquefied Natural Gas vs. Liquefied Petroleum Gas
Liquefied natural gas (LNG) is natural gas (methane) that has been cooled down to liquid form for ease and safety of non-pressurized storage or transport. The cargo goes through a very low temperature of -260° Fahrenheit, which poses several risks for a vessel, one being the possibility of cracks in the metal structure when LNG comes in contact with the ship's hull. As such, specific regulations are enforced for LNG shipping.
The vessel must have a cargo tank with a double layer of insulation protection.
The ship should also have vaporizers to meet its vapor requirements.
The materials used in constructing the cargo tank must have a very low coefficient of thermal expansivity.
On the other hand, liquefied petroleum gas (LPG) is a fuel gas that contains a flammable mixture of several hydrocarbon gases. In most cases, it is used in heating appliances, cooking equipment, and vehicles. Some prevalent gases in LPG are propane, propylene, butylene, isobutane, and n-butane. The mixture of these gases makes for many more vessel and operational requirements.
LPG must be fully refrigerated at its boiling point
At elevated temperatures and pressure, it can be semi-refrigerated.
It can also be transported solely under pressure and at ambient temperature.
A well-insulated and refrigerated cargo tank
A nitrogen bank and inert gas generator with a dryer system
Monitoring system for LPG temperature and environment data, as well as tank temperature and atmosphere data.
Liquefied gas shippers must also comply with all relevant local and international regulations, some of which include the International Maritime Organization, International Gas Carriers Code, and in the United States, the US Coast Guard (USCG). These regulations require prearrival notification, docking operations, cargo transfer, inspection, monitoring, harbor transit, and emergency procedures.
Ship Your Liquefied Gas Shipping With Total Connection
One of the significant benefits logistics operators possess, especially in critical shipments like liquefied gas, is their access to a global network of connections that help to streamline the entire logistics process. They are also well-versed in the intricacies and requirements of such shipments.
As such, Total Connection strives to find the perfect solution that best suits all your liquefied gas shipping needs. We engage our rich network to identify the best routes, vessels, and rates for your cargo. With Total Connection, you are assured of a fast, reliable, and consistent connection to every nook of the globe. Contact us today.