Choosing the right liquid bulk carrier for your bulk liquid freight could be one of the best business decisions you would ever make. Get it wrong, and you would be tossed into potentially business terminating losses and debts. But how do you know what carrier to do business with? There are hundreds of them out there. How do you filter the best ones out of the lot?
This blog is an effort to provide you with useful insights into how to choose the right liquid bulk carrier. It contains some important factors you must consider when your company finds itself in need of a liquid bulk carrier.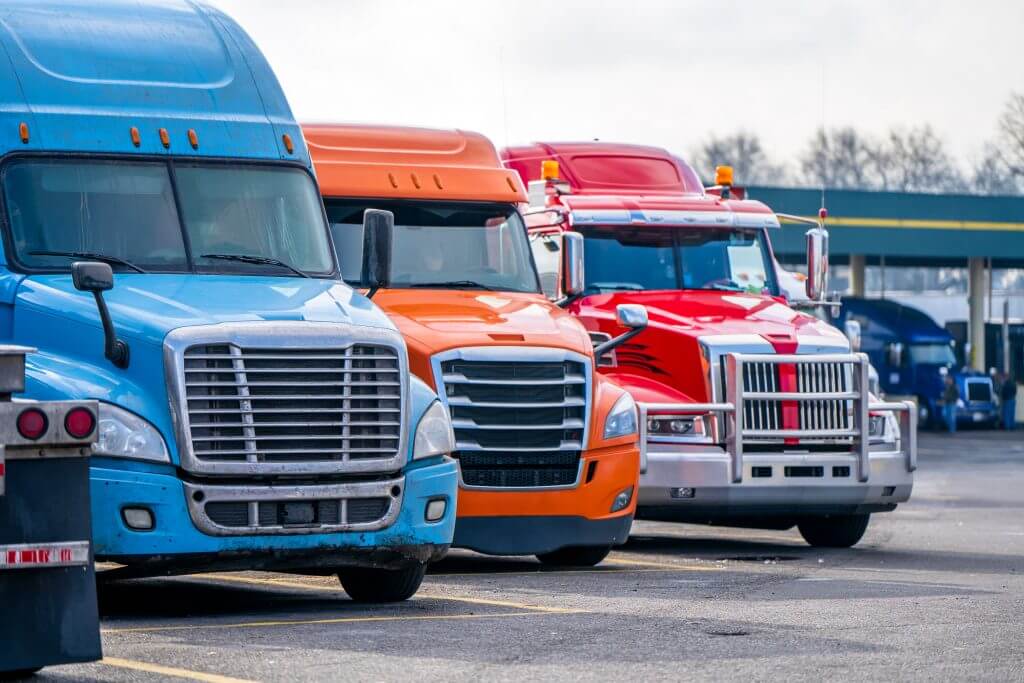 10 Factors To Consider When Choosing A Liquid Bulk Carrier
When deciding on what liquid bulk carrier to partner with, here are some important factors you need to consider:
Safety History
The safety of your bulk liquid freight is most likely your topmost priority. So, if you must partner with any liquid bulk carrier, it makes sense that it cares about your bulk liquid as much as you do. One of the ways to do this is to do your research on the carrier's safety history.
During your research, find out if the carrier has had any safety issues in the past. Determine what caused the issue if they had any, and see if the carrier has done anything to prevent the issue from reoccurring. If the carrier has failed to safely ship your kind of bulk liquid freight in the past, you may want to proceed with caution when doing business with such a company.
Experience
Like in any other business, experience plays a huge factor in its success. This is because there are some mistakes, lessons, and methods that only experience can teach. Even expertise grows with experience.
The length of time the bulk liquid carrier company has been operating could give you an insight into how experienced the company is. And the more experienced the company is, the higher the chances it has transported your kind of bulk liquid material in the past, and transporting yours might not be a problem.
We aren't saying, however, that you should always ditch a 3-year-old liquid bulk carrier for a 30-year-old one. That a company is experienced doesn't excuse it from all errors, after all. Rather, we're saying experience should be one of your determining factors when choosing a bulk liquid carrier or for your liquid material.
Procedures/Safety Protocols
You can know a good liquid bulk carrier from the way the company avoids or handles potentially disastrous situations. For instance, if the company follows its safety protocols religiously, it tells you how much they care to avoid or handle unfortunate situations like contamination, spills, claims, and more. Such a company would not be caught unprepared when such situations pop up.
You can request these documented procedures from the carrier. But if a carrier fails to provide it, it may be that it doesn't have it or it doesn't follow it. Either way, be extra careful if you have to partner with such a company.
Authority
Your carrier must firstly be licensed to operate, but that is not even the major factor to consider. The more important thing to consider here is if your carrier is authorized or licensed to transport your kind of bulk liquid. If you intend to transport hazardous materials, for instance, does your carrier have the necessary certifications and documentation to execute it? The same goes for all other liquid bulks, including food-grade liquids, oils, and more. If the carrier does not have the necessary certifications, avoid doing business with this company.
Insurance
Let's not beat around the bush here. Avoid liquid bulk carriers that have no insurance coverage at all costs. Because if an accident involving your bulk liquid freight happens, you would not only lose precious production time, you would also have wasted money and resources.
There are times when some accidents are completely unavoidable. In these situations, your carrier would need its insurance company to step in and cover any loss incurred. But with no insurance coverage, all losses belong to you and the carrier.
Also, find out the size of the carrier's insurance coverage. You might be taking an unnecessary risk by transporting bulk liquids worth hundreds of millions with a carrier that only has insurance coverage of up to tens of millions. If a disaster happens with your freight, the carrier, and its insurance company would not be able to help you out. And if you must partner with such a carrier, limit the amount of the bulk liquid products you put in its care.
Coverage
You should also ask your potential liquid bulk carrier if they operate along your trade lane. Otherwise, tell them a polite "thank you" and hang up the phone. Because there's no way the carrier could get your freight to you if its coverage doesn't include your trade lane.
In addition, it is generally helpful to stick with carriers who have wider trade lane coverages. The reason for this is that as your business grows, you might need to expand your supply network. But if your carrier's trade lane is limited, this might limit your supply network expansion as well. Then you would need to go through the hassle of looking for a new carrier with a wider trade lane coverage to do business with.
Equipment
A liquid bulk carrier having the right equipment to transport your kind of bulk liquid product is also a reasonable factor to consider. This is due to how various chemicals have various shipping conditions. And you want to be sure that your carrier has the necessary equipment to keep your bulk liquid freight at an optimum condition during transit.
Some types of oils, for instance, solidify to fat at temperatures as low as room temperature. And if you're shipping such a liquid, your carrier needs to have an in-transit tanker truck, or what you would have is fats instead of oils on delivery.
References
Finally, get references from other customers. This factor can be your most trustworthy source of information. Because, unlike the carrier, customers don't have the burden of selling the carrier's company to you. The carrier's words might be packaged in a way to get you to want to do business with it. But their customers can give you pure and untainted insights into what the services of the carrier are like.
There are several ways you can go about this. You could pick a potential carrier and contact their customers about the carrier's services. You could also reach out to other businesses that are similar to yours (not your direct competitors) to find out what carriers they use and how good their services are. Or you could go to public online forums or social media to see what people are saying about your potential career.
Now, you have to be careful to know how to filter out the true customer reviews from the false ones. And have it at the back of your mind that a carrier doesn't need to have a clean slate with every single one of its customers before you do business with them. Some customers are outrightly unreasonable.
Offers and Benefits
One more feature you need to consider are the benefits and offers the carrier has for you. Are the services of the carrier flexible enough to accommodate emergency cancellations or deliveries? Does the carrier have ways to get you the best deals with your supplier?
Customer Support
How long does it take for the carrier to respond to complaints? The best carriers have 24/7 customer service coverage. This way, you can make orders, inquiries, and cancellations without interrupting your company's production cycle.
Budget
This goes without saying. While some carriers are dubiously and overly cheap, others are overpriced. You can get quotes from some liquid bulk carriers and compare them to see which one suits your budget the most.
Conclusion
When you consider these 11 factors, you are on your way to choosing a reliable liquid bulk carrier for your bulk liquid products. However, avoid the temptation to consider each of these factors in isolation. This may lead you on an endless search for the "perfect" liquid bulk carrier. Rather, find the carrier that checks all of your most important boxes and stick with it. The best carriers often end up remaining on the list after you've considered these options. And one of such carriers is Total Connection.
Total Connection is a reliable liquid bulk carrier with the expertise and experience to ship all kinds of bulk liquid products. We offer the best services at the most reasonably affordable prices. You can sleep with both eyes closed knowing that your bulk liquid freights couldn't be in safer hands. And our expert staff are always available to offer you the most reliable solutions that aren't generic but customized to your specific needs and budget.
You can also join hundreds of companies that have their businesses in our books when you fill out the quote form below. We're available round the clock to attend to you.