Are you looking for a comprehensive management system for your shipping and logistics? If so, you don't need to look any further than Total Connection.
Total Connection offers an excellent service that allows for flexible solutions for all aspects of the oil and gas industry. We're obsessed with providing the highest quality service by mixing traditional values while always moving with modern technology.
This commitment to quality has been at the forefront of Total Connection for over two decades. We have a highly experienced team that has worked in every faction of the oil and gas industry in all four corners of the world.
It's this experience and expertise that allows us to overcome complex challenges and find a solution that works for you. The result is that we help oil and energy companies save money through efficiency, which allows for a higher level of profitability.
Urgency in Oil and Energy Shipping
When working with a third-party logistics company, we know the value of trust. That is trust not only in the quality of service but also that no mistakes will be made so that the supply chain will remain uninterrupted and efficient.
We've worked with some of the world's largest companies in the energy, oil and gas sector. We've built up a level of trust with all of our clients with proven reliability. This has been true under even the most challenging of circumstances. If you need us to come through at any time, then you'll never need to worry.
We're fully aware about the importance of time and the impact that delays can have. It's an industry that is vulnerable to huge financial penalties if complications arise. The risk of complications is high considering that the industry thrives in all four corners of the world in some of the most remote regions.
It's also an industry that doesn't sleep. We're fully aware that you'll need to be operating 24 hours a day, 7 days a week and 365 days a year. Our experience means that we know how to deliver on any timescale and in any climate.
Total Connection will be there for any company that can't afford to have a second of downtime. Having a 3PL you can rely on will give you the confidence in your supply chain and confidence that you'll never suffer the financial consequences of a delay.
Along with avoiding delays, we also know your own time is valuable too. Shipping requires a whole department where you'll need to track your shipments, deal with all the paperwork, negotiate rates and also deal with the ever-changing regulations. Dealing with this, especially without expert knowledge, can be extremely time-consuming.
Total Connection will prove the efficiency of your business by not only ensuring shipments arrive on time but also freeing you up to focus on other tasks. We do all the hard work to give you peace of mind, knowing that there won't be any issues.
Total Connection Excels At Every Step of the Oil and Gas Supply Chain
Where we excel is being able to assist you at every step of the way. We know that traditional oil and gas companies often solely rely on fundamental logistics activities such as trucking and warehousing. This can be limiting when you need more flexibility in your shipping.
Here at Total Connection, we are a single-source provider. Once you have access to our services, then you won't need to worry about your logistics again. We'll provide any solutions to issues that arise and keep your business running smoothly.
We're able to provide a complete service due to our extensive network. We've developed a vast range of industry relationships that will give immediate value to your supply chain and ensure that everything is completed in a timely manner.
On top of flawless logistics is a level of service that will constantly keep your mind at ease. This is due to us providing a high level of transparency, allowing you to oversee your whole operation. This visibility is unmatched by anyone else in the logistics industry.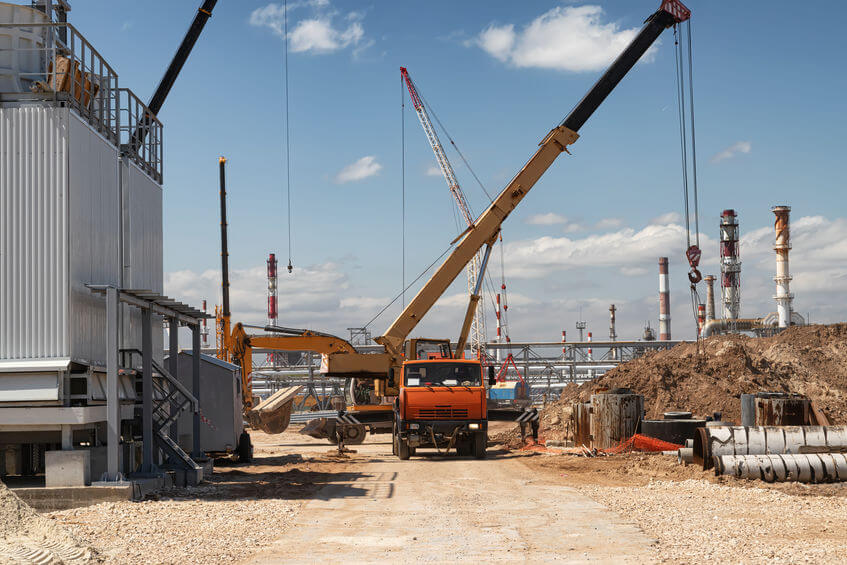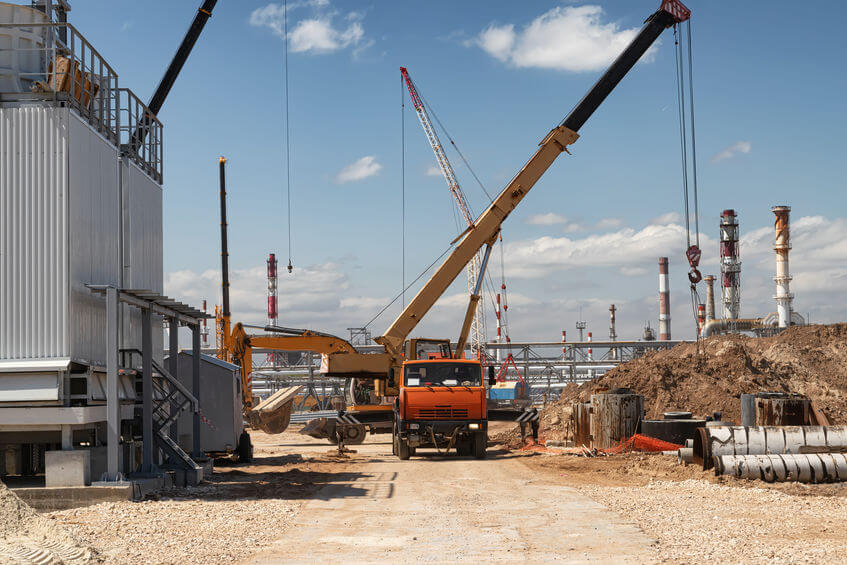 How Total Connection Can Assist You with your oil and gas logistics
There are many services that we can offer along the complete supply chain from beginning to end. We are specialists in warehouse and distribution. We can help to solve any problems you may have in getting your product to the right place.
There are many specialist solutions that we can offer such as oversize packing crating along with the cleaning and exporting of oil rig components. There is plenty more that we can export and we'll do anything we can to meet your needs.
While speed and reliability are at the core of what we can offer, we also adhere to the highest levels of safety. If you're going to be transporting oilfield liquid bulk chemicals, then we will do that in a safe and compliant way. All with the highest level of transparency.
Warehousing and Distribution
Oversize packing crating, cleaning and exporting of oil rig components
Safe and Compliant transport of oilfield liquid bulk chemicals
Machinery Export preparation
Oversize Breakbulk Cargo
Full oil rig mobilization
And more
Benefits of Partnering With Total Connection
Total Connection has the flexibility and resources to fully immerse our team into your operations for seamless synergy between the two. Oil and energy companies who partner with Total Connection can enjoy a logistics process that is streamlined and efficient.
One of our biggest strengths is the flexibility that we provide. When we go into a partnership with another business, we immerse ourselves into it. This means that we can be with you through every problem, to create the perfect solution.
When using our service, you won't have to worry about a thing. When it comes to shipping, there is a lot more to worry about than just getting your product from point A to point B. The likes of import and export controls can be a huge headache but we'll remove all of that worry.
The strength of our partnerships also come from our openness and honesty. You'll have full chain transparency along with constant communication with our experts. We have both English and Spanish speakers in various time zones, always available to take your call.
You also don't need to worry about shipping difficult cargo. We have plenty of experience in the likes of heavy haul and heavy lift refinery cargo. Our partnership can also ensure turnkey transportation and a wide range of logistical solutions.
A streamlined logistics Process
Full supply chain transparency
Compliance with import and export controls
Heavy haul and heavy lift refinery cargo
Turnkey transportation and logistics solutions
Global network of freight forwarders in the most remote countries in the world
Proven ability to reliably meet tight deadlines
Exceptional communication
How to get started with Total Connection
Still unsure if Total Connection is the right partner for your company? If so, simply get in touch. We'll let you know what we can specifically do for your business. We know that every company is different which is why we pride ourselves on our flexibility.
Step 1 – We offer a free quote for your shipment. All you need to do is either fill out a form or give us a call at our office. You'll be under no obligation and we'll be able to answer any queries that you have.
Step 2 – We'll start by taking down some details on the specifications of your required shipment. Once we've done that, we'll be able to search for availability. This will show us the competitive rate is we offer along with a timeline for job completion.
Step 3 – Once you've approved the work we will do the rest. This includes the pickup all the way to the delivery and we can keep you updated every step of the way.
Contact Us for Your Oil & Energy Shipping Solutions
Total Connection is the perfect company for all of your oil and energy shipping and logistics. Our experience, expertise and customer care will always ensure your deadlines are met. If you need to ship anything, then we'd love to hear from you. Contact us today on 732-817-0401 to see how we can help.