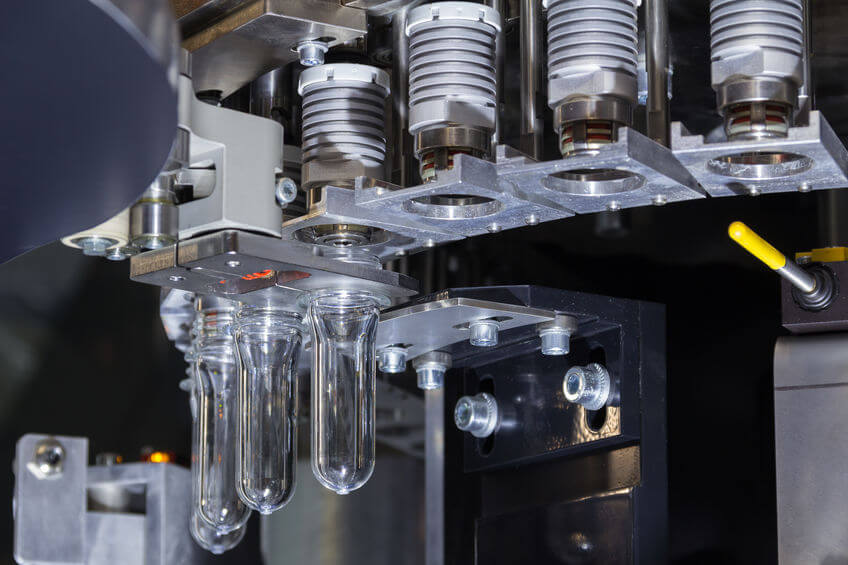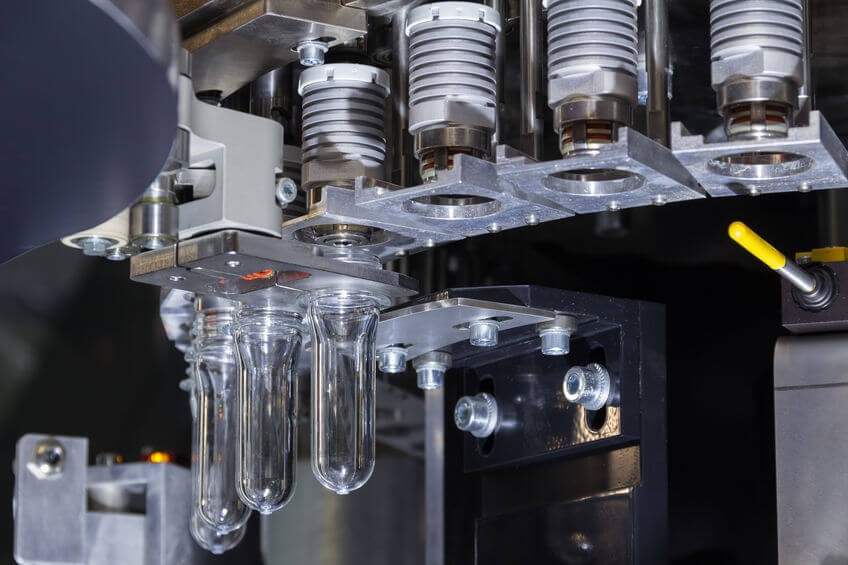 If before now, you were unfamiliar with plasticizers, you'll soon see that you know more about them than you thought. They are everywhere. Plasticizers are some of the most versatile chemicals used across many industries for their unique properties.
In this article, you'll find everything you need to know about plasticizers, including:
Plasticizers: What They Are and What They Are Used For
Plasticizers are organic chemicals that can improve the flexibility, viscosity, softness, friction level, and plasticity of materials. The materials that require the addition of plasticizers are often polymers, such as rubber and plastic. Using plasticizers in these polymers makes the materials easier to handle when they are being processed into end products. It also equips them for an end-user application.
A popular use case for plasticizers is polyvinyl chloride (PVC), a material that is used across various industries to make clothes, hoses, vinyl flooring, electric wire coatings, seats, and more. PVC, in its original state, is hard and brittle, which makes it unsuitable for most of the things we use PVC for. But once you add plasticizers to PVC, what you get is the multi-purpose PVC that we have today.
Another common application of plasticizers is in concrete formulations. Concrete formulations without plasticizers in them are a nuisance to handle. But plasticizers in concrete formulations make the concrete easier to work with.
Common Applications of Plasticizers
The most common application of plasticizers is in PVCs, and this is because of the massive market for plasticized PVC. Some of these applications include:
● Coated Fabrics
Fabric makers often use plasticized PVC coatings to make their fabrics stronger, more durable, and weather-resilient. Some industries that use PVC-coated fabrics include the food, agriculture, architecture, sports, lifestyle, and defense industries. The fabrics themselves include tents, outdoor furniture, tarpaulins, and many more.
● Film and Sheeting
The weather-resilient property of flexible PVC makes it a great material for making roofing membranes, swimming pool liners, advertising signs, and many more.
● Wire and Cable
Flexible PVC has characteristics that make it useful in the electrical industry. It is an excellent electrical insulator, temperature resilient, and easy to handle. These properties then make it a perfect material for sheltering electrical conductors and insulating fiber optic cables.
● Flooring
The strength of flexible PVC is once again relied upon in making flooring products. Some of these products include durable sheet flooring, luxury vinyl tile, vinyl composition tile, and vinyl-backed carpet tile.
● Medical Products
Some medical product manufacturers also acknowledge and use flexible PVC to make products like blood bags, biohazard containment structures, IV tubing, and many more.
Classifications of Plasticizers
The most common method of classifying plasticizers is according to their chemical composition. Each chemical composition has properties that are peculiar to it, and we can easily imbibe these unique properties into base polymers to equip them for specific applications. For instance, some phthalate plasticizers are popular for their ability to retain their flexibility and durability for a long time. That is why they are used to make products like car upholstery and shoe coatings that require such characteristics.
According to the chemical composition classification, a lot of chemical families fit into the description of plasticizers. But the most common among them are:
Adipate plasticizers (such as DEHA and DIDA)
Benzoate plasticizers (such as benzoate esters)
Bio-based plasticizers (vegetable oil plasticizers)
Energetic plasticizers (such as BTTN, BDNPA, and DNT)
Citrates plasticizers (such as ATBC, TOC, and ATOC)
Phthalate ester plasticizers (such as DINP, DIDP, and DEHP)
Trimellitate ester plasticizers (such as TIDTM, TINTM, and TEHTM)
And each of these classes possesses, in varying degrees, the ability to make polymers or resins:
Withstand cold temperatures
Easier to process when making them into end products
Softer and more flexible.
Apart from these general characteristics, there are still some classes that have peculiar characteristics that make them suitable for various specific purposes. However, we only dive into the deeper details of the most commonly used of these plasticizer classes: Phthalate Plasticizers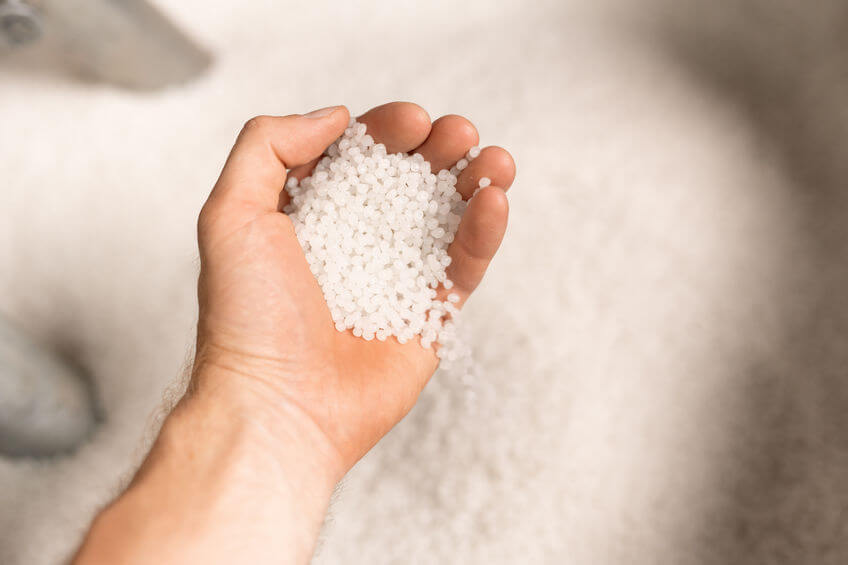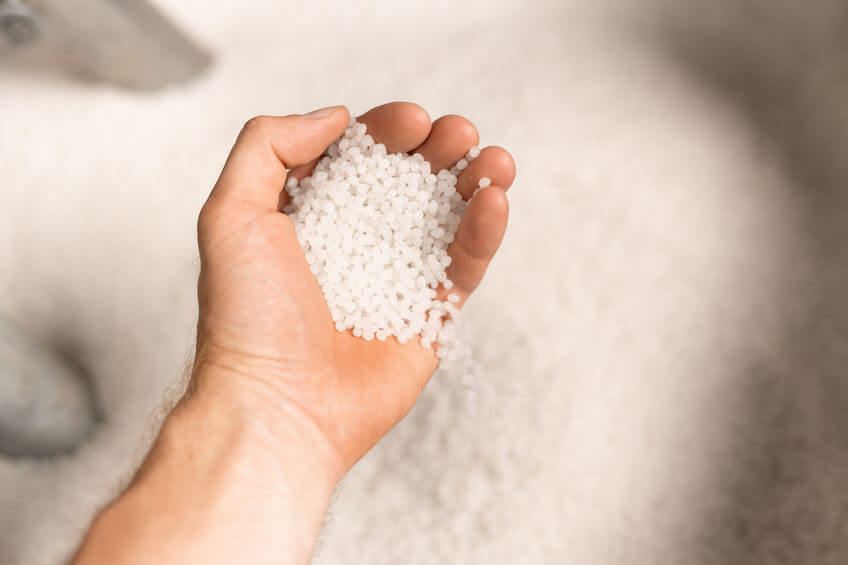 Phthalate Plasticizers
Phthalate plasticizers contain useful properties, including low volatility, weather-resistance, low solubility in water, and remarkable resistance to biodegradation. These properties make it useful for a variety of purposes. However, its compatibility with the PVC polymer is its trump card.
PVC is a widely used material for purposes that cut across various industries, from the sensitive food industry to the structural construction industry. And it is because of this compatibility that phthalate is the most commonly used plasticizer. Few plasticizer classes can achieve this level of compatibility, and it makes it hard for them to replace phthalates as the most common plasticizer.
By the way, phthalate is pronounced as "thalate", with the "ph" silent.
There are many common examples of phthalate plasticizers, and each of them has advantages and limitations for the purposes we use them for. Some examples are:
1. DIDP
Diisodecyl phthalate (DIDP) is an odorless and colorless liquid with high ortho-phthalate molecular weight. Its solubility spans across many organic solvents, but not in water. It has uses in different industries, including the automobile, electrical, and flooring and construction industries. Other things we use DIDP for include texture inks, anti-corrosion paints, and sealing compounds.
Benefits of DIDP
DIDP is known for improving and retaining the flexibility of polymers.
DIDP has a more lasting effect than other plasticizers, such as DINP.
Applications of DIDP
DIDP plasticizers have some properties that set them apart from other plasticizers. An example of such property is its low volatility. Thanks to this property, it can be easily processed and used in PVC. And that is why we use DIDP in products that would be exposed to high-temperature ranges.
Manufacturers also rely on the ability of DIDP to retain its properties in various weather and temperature conditions. And so we use it for outdoor products, such as roof waterproof materials, rain boots, and swimming pool liners.
Stability to heat and electrical insulation. These two properties of DIDP make the plasticizer suitable for making car interiors, electrical cords, PVC flooring, and many more. Other products that contain DIDP include pharmaceutical pills, cookware, furniture coatings, food wrappers, and many more.
2. DINP
Diisononyl phthalate (DINP) is an odorless and colorless oily liquid with a high ortho-phthalate molecular weight. It's soluble in hexanes and alcohols, but not in water. Its most common application is in the plasticizing of PVC. And although the primary application of DINP is in PVC plasticization, it also has other uses in lubricants, sealants, and paints.
Benefits of DINP
DINP plays a huge role in determining the properties that PVC products have. Examples of these DINP properties include durability, flexibility, and heat resistance.
DINP also possesses features that make DINP-based PVC products suitable for outdoor uses. One of such features is weather-resilience. It takes a long time before weather changes tell on DINP when it is used outdoors. Other properties include excellent thermal insulation, low volatility, resistance to degradation, and durability.
DINP also offers manufacturers the opportunity to control the amount of flexibility they want base materials to have. As a result, it makes the chemical additive suitable for various mechanical specifications.
Applications of DINP
DINP is used in making flexible PVC, a common material in the construction industry. DINP-based flexible PVCs are used to shelter sports arenas and buildings due to their durability, and water resistance.
The combination of DINP and PVC powder is used to make flexible flooring materials.
3. DIBP
Diisobutyl phthalate (DIBP) is another phthalate plasticizer worth mentioning. Just like the other two phthalates above it, it is almost odorless and completely colorless. DIBP has low toxicity and poor solubility in water. It also has applications that cut across various industries.
Applications of DIBP
The remarkable heat and light stability properties of DIBP make it one of the best plasticizers for use in cellulose nitrate plastics. It is also the least expensive phthalate plasticizer that can be used in such plastics.
DIBP, like other phthalate plasticizers, can also be used in the manufacture of rubber and PVC to ease gelation.
Adhesives, paints, pulp, paper, lacquers, varnishes, and sealants often have DIBP in them.
Other applications of DIBP are in the printing inks, nail polishes, cosmetics, lubricants, clothing treatments, tapestry, floor carpets, and many others.
As a result of its similarities to DBP, DIBP can also be used in place of the phthalate plasticizer.
4. DBP
Apart from being a plasticizer, the colorless and oily chemical is also an alpha-glucosidase inhibitor. Its toxicity levels range from zero to very low.
Applications of DBP
The main application of DBP is in the manufacture of flexible plastics.
Paint and plastic manufacturers use DBP as a medium for reaction during their chemical reactions.
DBP has uses in various types of adhesives, including hardening adhesives, general adhesives, and water-based adhesives.
Apart from its use as a plasticizer, DBP is also used in insecticides, antifoam agents, fragrance fixatives, and as a manometer fluid.
Limitations of DBP
DBP cannot be used in sensitive childcare products in quantities more than 1000ppm.
As a result of its low molecular weight, its applications have consistently been in a decline.
Its effects on the environment are detrimental. DBP can easily seep into the soil and contaminate the nearby water bodies.
The EU has banned the use of DBP in all cosmetic products while the United States places it on its Priority Pollutant List
Be careful when you hold a naked flame close to DBP, as it is combustible. You may need to be deliberate about igniting it before it ignites, though, as it does not ignite easily.
5. BBzP or BBP
Butyl benzyl phthalate (BBzP or BBP) has a mild odor. But unlike many other phthalate plasticizers which are insoluble in water, BBP is moderately soluble in water. BBP was mostly used in the manufacture of vinyl products and other applications where its durability and flexibility are needed. However, the use of BBzP is greatly discouraged because of its toxicity.
Applications of BBzP
BBzP is most commonly used to make PVC flooring materials tiles because of its compatibility with PVC and its durability.
Other applications of BBzP are in the manufacture of conveyor belts used in food industries, automotive materials, and artificial leather.
Limitations of BBzP
BBzP is toxic. In fact, its use in various applications has continued to be in decline for over a decade now.
BBzB is banned in quantities more than 0.1% in sensitive childcare products, as its toxicity could lead to negative outcomes in the human body.
6. DPHP
Dipropyl Heptyl phthalate (DPHP) is a viscous and odorless chemical that competes with other popular phthalate plasticizers, such as DINP and DEHP, in use for various applications. DPHP has remarkable plasticizing properties that make it an all-purpose plasticizer, especially in PVC materials.
Benefits of DPHP
It is one of the best plasticizers for PVC products where flexibility, high performance, and durability are in the job description.
Its weather-resilience makes it a suitable plasticizer in making outdoor products, such as roofing membranes.
Products that need to be durable, flexible, and resistant to high temperatures, such as automotive interiors and electrical wires and cables, also make use of DPHP.
DPHP does not pose any health or environmental risks.
Applications of DPHP
A DPHP-softened plasticizer is widely used in making all sorts of electric wires and cables.
Most of the plastics in automobiles have DPHP in them. Automobile manufacturers rely on this plasticizer because it allows them to get whatever shape, specification, and texture they want from their PVC. In fact, DPHP can even be made to feel and look like leather.
7. DEHP or DOP
Diethylhexyl phthalate (DEHP), or dioctyl phthalate (DOP), is a low toxicity phthalate that is mostly used in medical devices. It is also one of the most commonly used phthalate plasticizers because of its inexpensiveness. DEHP is a water-insoluble plasticizer that you can find in materials used for making many consumer items.
Benefits of DEHP
DEHP is one of the most inexpensive plasticizers, making it suitable for applications where it is needed in large supplies. And that is why DEHP is used in most household items, such as shower curtains.
Applications of DEHP
The only phthalate plasticizer used in PVCs for medical devices is DEHP. Such devices include dialysis bags and tubing, IV catheters, and blood bags.
The inexpensiveness of DEHP makes it a suitable material in making many household products. Examples of products that may contain DEHP include personal care products, scented candles, laundry detergents, cosmetics, and air fresheners.
Limitations of DEHP
DEHP is a leachate. That is, it leaches into the environment from products where it is used.
Many countries ban DEHP because it is an endocrine disruptor, especially in the male gender.
8. DIHP
Diisoheptyl phthalate (DIHP) is a water-insoluble plasticizer that has a variety of uses in industries, such as the construction industry. Unfortunately, its manufacture in the US and EU has been stopped because of its health and environmental hazards. However, it may still be used, albeit in small quantities.
Applications of DIHP
Screen printing inks have traces of DIHP in them, and some Australian manufacturers still use it as a specialist PVC plasticizer.
The durability of the plasticizer makes it a suitable plasticizer for making PVC flooring materials, including carpet backing, tiles, and coating plastisols.
Lubricating oils sometimes contain traces of the plasticizer.
Limitations of DIHP
DIHP may be responsible for some health complications, especially in unborn children. So, its use is highly discouraged.
9. DIOP
The water-insoluble, colorless, oily, and slightly odored diisooctyl phthalate (DIOP) is a relatively safe plasticizer. Apart from being used in PVC, some countries even allow the phthalate plasticizer in materials that come in contact with food and other sensitive products.
Applications of DIOP
DIOP, like other phthalate plasticizers, is used to soften PVC. But its durability makes it a suitable plasticizer for making PVC jackets for building wire.
Apart from PVC, the plasticizer is also used in synthetic rubber and acrylic or cellulose resins.
The non-toxicity of DIOP plays a major role in making it one of the few phthalate plasticizers that are actually allowed to come in contact with eatables.
Limitations of DIOP
Although accumulated levels of DIOP in the body only have a few temporary discomforts, the plasticizer has the tendency to endanger an unborn child or impair fertility.
When DIOP seeps into the ground and gets to nearby water bodies, it is usually bad news for aquatic life in the waters.
10. DTDP
Ditridecyl phthalate (DTDP) is a high molecular weight phthalate plasticizer with remarkable performance under heat. It is an oily chemical that is slightly soluble in water. DTDP is also a relatively safe chemical that only has mild and temporary effects on health after exposure.
Benefits of DTDP
DTDP is one of the phthalate plasticizers that retain its property the longest during use.
The heat-resisting property of DTDP makes it suitable for materials that would be exposed to high-temperature uses.
DTDP may be used as an inexpensive alternative in applications where we use trimellitate plasticizers.
Applications of DTDP
DTDP is often the preferred phthalate plasticizer when PVC materials where excellent high-temperature stability are needed. These PVCs are then used in making electric conductor insulation in automobiles.
DTDP may also be used in lubricants, brake fluids, greases, and more.
11. DIUP
DIUP would just be like every other phthalate plasticizer if not for its resistance to fogging in vehicle interiors. This property alone makes it a crucial chemical in the automobile industry.
Benefits of DIUP
Compared to common phthalate plasticizers like DIDP and DINP, DIDP has a higher molecular weight. And an advantage of this is that the properties of DIUP last longer in products than the properties of the other two plasticizers
DIUP remains flexible and durable even in various weather conditions.
The non-toxicity of DIUP is a plus for it, as it is neither carcinogenic nor harmful to reproduction. Also, it is not an endocrine-disrupting chemical, making it safe for various sensitive products.
DIUP migrates very slowly. As a result, it hardly ever contaminates.
Applications of DIUP
DIUP is mostly used in automobile PVC products because of its low contribution to fogging.
12. DUP
Diundecyl Phthalate (DUP) is colorless, odorless, and oily. It is similar to DIUP in use and applications.
Benefits of DUP
DUP has high-temperature stability.
Like many other phthalates, DUP has a remarkable weathering ability.
Applications of DUP
The high-temperature stability of DUP makes it suitable for use in electrical wires, automobile leathers, and films.
DUP also has a low contribution to fogging, making it useful in the automobile industry for designing auto interiors.
DUP is also used in industrial lubricating oils as a base stock.
Other applications of DUP are in wall coverings, pool liners, water stops, floor mats, roofing membranes, and many more.
Disadvantages of Phthalate Plasticizers
Phthalate plasticizers bring a lot of advantages to the table, but they are not without their disadvantages. A lot of concerns have been raised over how safe they are, especially DEHP plasticizers. Some of these concerns include the following:
Some phthalates, despite their compatibility with PVC, do not bind chemically with polymers. And as a result, their particles often leach out into the environment.
Phthalates also accumulate in the human body from many sources, including PVC toys, car seats, vinyl shower products, and other products humans come in contact with daily. Medical practitioners have also found traces of the chemicals in nursing mothers, which are then passed to their babies through breastfeeding.
Studies also have it that DEHP is connected to sperm problems and low testosterone levels in men. Another study found phthalates to be responsible for negative impacts on neurodevelopment, leading to lower IQ, hyperactivity and attention issues, and more. This same DEHP is also carcinogenic, meaning that it encourages cancerous growth, and it is regarded as developmental toxins.
Advantages of Phthalate Plasticizers
The question on your mind may now be, "why do we use phthalate plasticizers if some of them can be this dangerous?" Here are some reasons phthalates plasticizers are still widely used despite the potential dangers some of them pose
● Phthalates are inexpensive
Phthalates are economical. And since they are being used in large quantities and across various industries, cost-saving is one of their advantages.
● Phthalates are effective
Phthalates do what they do well, making it hard for their potential replacements to overtake them. Phthalate plasticizers make polymers durable, flexible, weather resilient, and very compatible with the most commonly used polymer, PVC.
● There is more supply of phthalates than their replacements
The potential replacements of phthalates are not in as much supply as phthalates. It then makes sense to use a material more abundant
Health and Safety with Phthalate Plasticizers
By now, you may also see the dilemma that phthalate-based plasticizers pose. They can be dangerous, but they can't be done without. It is possible, however, to know how to handle phthalate exposure.
● Wash Your Hands Regularly
This old trick has been keeping us safe for years, and it continues to do so. Wash your hands regularly to get rid of plasticizer traces on your hands.
● Always clean dusty areas in your home
Some phthalate plasticizers don't bond well with PVC. And so, the plasticizer particles can become loose and float around with the dust in the air. That is why you should avoid dusty areas as much as you can. Also always rid your house of dust by consistently vacuum cleaning dusty areas.
● Don't let kids play with plastics that are not toys
Toys made from plastic often contain minute traces of phthalate in them, and so are relatively safe for kids to put in their mouths. Any other plastics, however, should be kept away from their reach.
Still, on the safety topic, it is also important that industries where plastic PVCs are used handle the chemicals safely. And the safe handling of these chemicals starts from shipping them.
Energetic Plasticizers
This is another classification of plasticizers that is worth mentioning. Energetic plasticizers are used in fuels and propellants to improve their physical properties and specific yield. Examples of the energetic materials that require the use of energetic plasticizers are smokeless gunpowders and rocket propellants.
Energetic materials help us extract more energy from propellants, and this is why they are preferred to non-energetic plasticizers in this application. However, energetic plasticizers can be expensive and unsafe.
Examples of Energetic Plasticizers
The most common examples of energetic plasticizers are:
Bis(2,2-dinitropropyl)acetal (BDNPA)
Bis(2,2-dinitropropyl)formal (BDNPF)
Butanetriol trinitrate (BTTN)
Diethylene glycol dinitrate (DEGDN or DEGN)
Dinitrotoluene (DNT)
Nitroglycerine (NG). NG may be more familiar to you as "nitro."
Triethylene glycol dinitrate (TEGDN or TEGN)
Trimethylolethane trinitrate (TMETN or METN)
2,2,2-Trinitron Ethyl 2-nitroxyethyl ether (TNEN)
How To Ship Plasticizers
Plasticizer shipping is as important as the chemicals themselves. This is because the industries where they use plasticizers rarely buy them in packaged bits. That approach would be costly. Instead, they have the plasticizers shipped to them in bulk through chemical tankers, where they can unload them into their reservoirs and put them to use from there. That is the cost-effective way of shipping bulk fertilizers. This shipping method, however, is not without its challenges.
Regulations Around Shipping Plasticizers
The greatest challenge with shipping plasticizers is the toxic nature of the chemicals. Many of them are rated hazardous materials. And as such, the regulations that pertain to shipping hazardous materials apply to them as well.
But the problem here is that these regulations are many, and everyone involved in the shipping of the chemicals has, at least, a handful of regulations to adhere to. Although this is expected when you consider the hazardous nature of many plasticizers, the regulations can be inconvenient to keep up with. Especially since the regulatory bodies in charge of the regulations constantly update the regulations.
Plasticizer Shipping Conditions
Plasticizers, like many other chemicals, have their ideal conditions as regards pressure, temperature, and others. This could pose a challenge to shippers or companies who don't have the equipment to keep the chemicals in their ideal conditions during transit. And transporting the chemicals under any other conditions apart from the ideal conditions could be catastrophic.
In addition, plasticizers, such as DBP, need to be desensitized with other chemicals before they can be safely transported.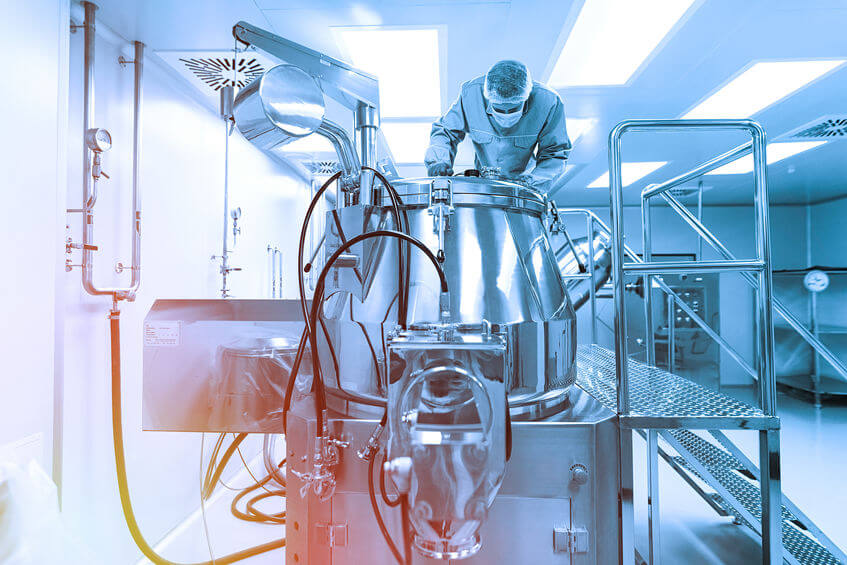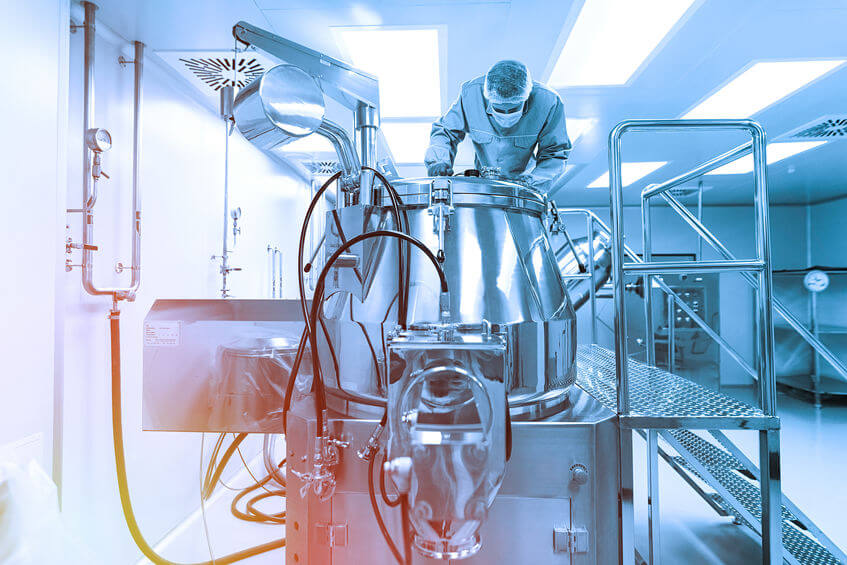 Shipping Your Bulk Plasticizers with Total Connection
If you had to ship your bulk plasticizer on your own, you would have to adhere to all the related regulations, no matter how many or inconvenient they are. It is not unheard of that some companies even have departments that handle their hazardous plasticizer shipments. The downside to this is that it requires more labor and more expenses for the company. You may also need to procure customized bulk chemical tankers to keep the plasticizers in good condition during transit.
But who said you have to do it all on your own?
Total Connection is a logistics company that prides itself in the shipping of liquid bulk anything. We ship chemicals pertaining to various industries, including the oil and gas, food, agriculture, and construction industries. The nature and quantity of the chemicals don't even matter. We ship them in their kinds and quantities.
Total Connection has been shipping hazardous plasticizer chemicals for about three decades now, and we have an over-the-top success rate. Despite the excellent success rate, we have insurance backing up any chemical that we ship, as we don't leave anything to chance. What this means for you is that you would be risking next to nothing, and neither would you be doing much. You wouldn't even have a lot of HAZMAT regulations to worry about until the chemicals are in your custody.
All you need to do is contact us through the brief quote form below for your plasticizer chemical shipping, and we'll take it from there.