Containers are one of the first components that come to mind when we think of shipping processes. In truth, intermodal containers are so common that it is easy to overlook how essential their role is to international trade. Different types of intermodal containers exist, including dry freight, open top, insulated, refrigerated, and of course, tanks.
Following their introduction, they have remained a critical aspect of the logistics industry and have also seen different designs to suit modern freight. As such, various efforts have been made to improve the quality of these containers, leading to the development of ISO tank containers. This article offers an ultimate guide to ISO tank container shipping.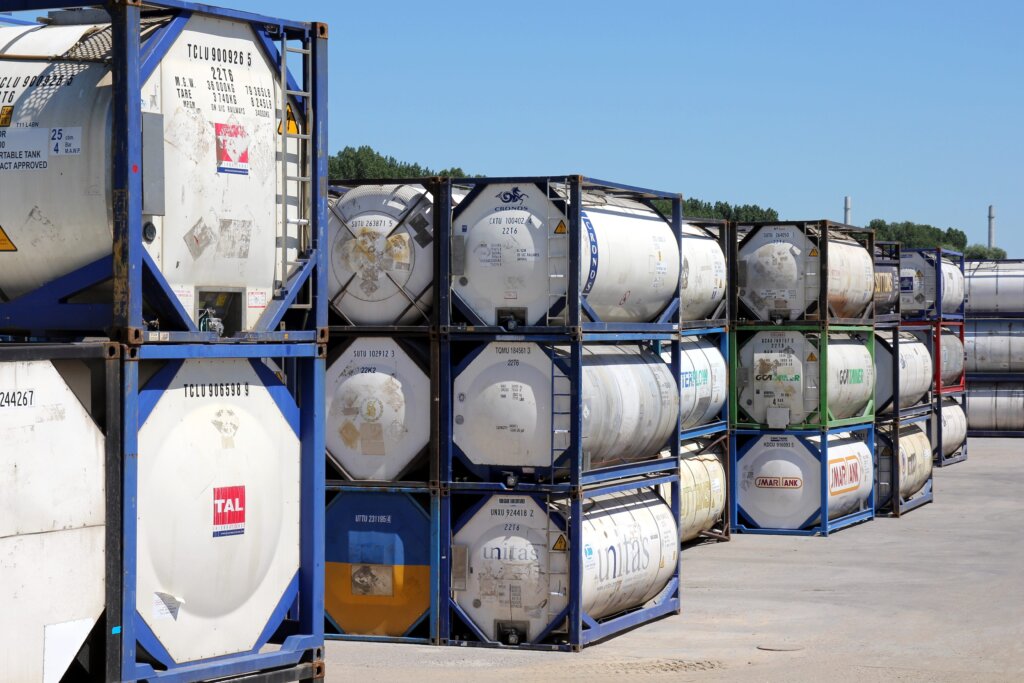 What is an ISO Tank Container
ISO tank containers or ISOtainers are special containers designed to meet ISO standards for transporting hazardous and non-hazardous liquids in bulk. By following the standards of the International Organization for Standardization, these tanks offer the best in both safety and efficiency.
The ISO tank container is typically fashioned from steel or aluminum and adapted to different modes of transportation. Aside from liquids, these intermodal containers also safely transport powders and liquefied gases.
Based on ISO standards, there are two types of ISO containers; the 20-foot and 40-foot tank, both of which are utilized in shipping. Another feature that differentiates the ISO tank container from other types is its airtight nature.
How They Work
The idea of intermodal containers began in England; however, most ISO tank containers are manufactured in China and Germany. China, in particular, produces more than 85% of the world's ISO containers. This strategy ensures cost-effectiveness as a massive volume of liquid freight shipped in ISO tanks is produced in China. Hence, developing these containers close to the source only makes sense.
Typically, ISO tanks that transport highly corrosive materials can last for at least two years, especially those made from steel. Although, the design of these tanks is now altered to suit different types of liquid freight, which potentially brings about a shorter useful life.
Some standard features of ISO tank containers include the size, mechanical frame, connection mediums, and locking mechanisms. These features are consistent across all ISO tanks to ensure they can be handled easily and securely transferred from one location to another. They are also designed with a volume of about 4,000 gallons, making it easy to quickly move thousands of gallons of liquid.
Below are the numerous types of liquid that can be transported in ISO tank containers
Molasses
Alcoholic and non-alcoholic beverages
Liquefied sugars
Milk and other dairy products
Sulphuric acid and Nitric acid
Corrosive chemicals and solvents
Hydrogen peroxide
Vegetable oils
Petroleum products, including diesel, gasoline, and liquefied petroleum gas
Liquid resins
Liquid food products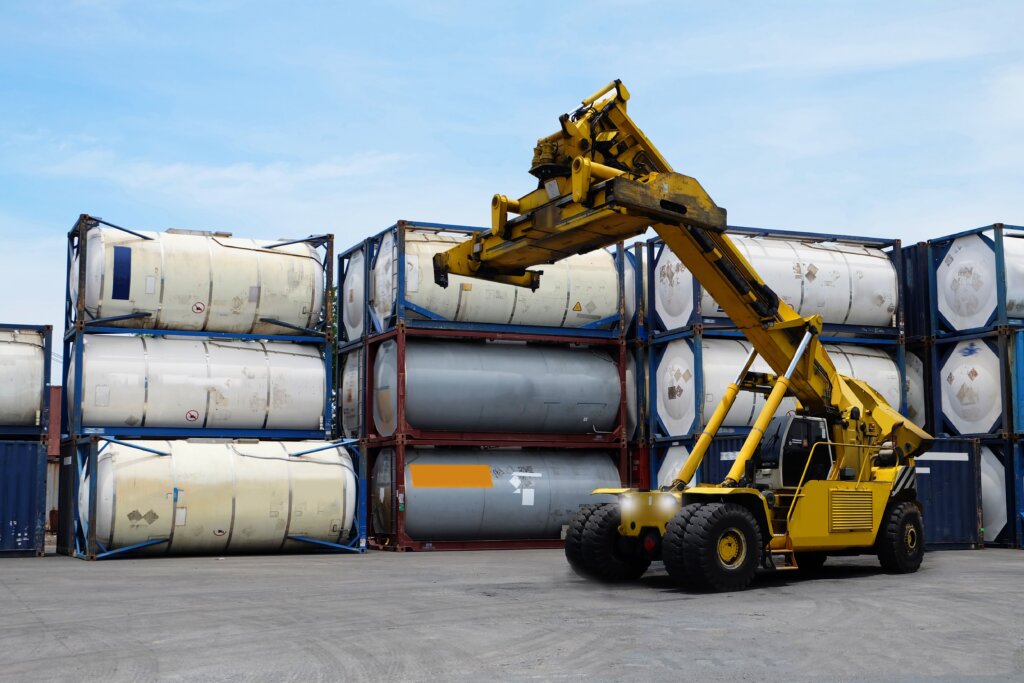 ISO Tanks vs. Flexitanks
Like ISO tanks, flexitanks are also practical components in transporting bulk liquids. However, bulk liquid transportation is a vast aspect of shipping. Hence, considering factors such as the type and origin of the liquid and the freight's final destination can determine which component would be more efficient and economical.
Both ISO tanks and flexitanks have specific dissimilarities that make them ideal for particular processes. Flexitanks offer a more cost-effective option for non-hazardous liquids depending on the origin and destination of the cargo. A general process in shipping is tank repositioning, which refers to moving an empty container from an area with surplus containers to one with a deficit. Tank repositioning usually incurs high costs, especially when it's moved back to its origin. Based on this price increase, shippers prefer using flexitanks rather than ISO tank containers for transporting non-regulated liquids
Benefits of ISO Tank Container
While they might not be cost-effective in some scenarios, there are also numerous reasons why ISO tank containers are preferred for bulk liquid transportation. Here are some of the benefits of ISO tanks
Cost-Effective
In a one-way shipping business, ISO tanks could be an expensive option. However, they are the most cost-effective option when it comes to a two-way trade at the origin and destination. Their consistent design standard makes it easy to move them from vessels to trucks or rail lines using essential handling equipment. This significantly reduces charges for handling and storage by as much as 30%
Safety
The standard set by ISO ensures the tank remains safe and provides an assured containment of liquid freight. Liquid cargo can be transported safely in an ISO tank container regardless of how hazardous they are. They are also designed to maintain a particular degree to suit temperature-sensitive cargo.
Efficiency
ISO tank containers are specially designed to eliminate the possibility of spillage, save fuel and limit carbon dioxide emissions into the environment. They also last longer and can be used repeatedly with few inspections. Furthermore, they are fashioned from steel or aluminum, making them capable of withstanding fluctuations in temperature and pressure.
Challenges Faced With ISO Tank Shipping
ISO tank containers transport different liquids with different chemical compositions and temperatures. As a result, these liquids act differently in certain conditions. Take high-temperature liquids, for example; these fluids are at some point bound to solidify in the tank if the temperature is not maintained.
This is a common occurrence, and ISO tanks are built so that they can be heated to melt the fluid inside before draining the tank. Alternatively, the solidified fluid can be forced out of the tank using pressurized air. Yet, while all these are efficient methods in discharging high-temperature fluids, they significantly strain the tank, leading to cracks and leaks.
ISO tank containers can also be damaged when their coatings are broken during repair or maintenance procedures. Once the protective layer is compromised, the exposed surface becomes more susceptible to cracks. However, compromised protective layers can be repaired to restore the tank's integrity.
Ship Your Liquids In Bulk Through Total Connection
Total Connection provides top-quality services for transporting bulk liquids in the United States. We carry out each shipping process through a network of shipping lines, motor carriers, rail lines, and storage facilities. We offer a team of experienced logistics specialists to examine your requirements and recommend the perfect solution for your needs.
Engage us today for your ISO tank container shipping needs by filling up the brief form below.