Identifying the part freight forwarders play in cross-country shipping and logistics is critical to understanding how to import and export. All production businesses, especially those with a significant scale, get to work with these professionals at some point.
These agencies offer different logistic services for businesses, including storage, cargo consolidation, and deconsolidation, as well as cargo insurance and customs clearance.
Freight forwarders are a fundamental aspect of the supply chain and maritime industry. They are involved in different means of transportation such as air, road, and sea. However, quite a few people are still unfamiliar with the concept of freight forwarding; hence, we provide a complete guide on what it is and how to choose one.
What Is A Freight Forwarder
Freight forwarders are agencies working within the logistics industry to help streamline the entire process of cargo transportation. These agencies are not responsible for directly transporting freight. Instead, they act as effective intermediaries between shipping lines and the final destination for the goods. To achieve this, they work closely with different shipping lines to offer customers a wide range of transportation options, including sea, air and rain freight, and road transport.
In the logistics industry, freight forwarders enter binding agreements and partnerships with different transportation entities. With this, they are not only able to offer customers varying options but also negotiate the best possible prices. Partnerships could cover additional agreements on the most effective routes, transportation medium, reliability level, and other variables that need to be considered.
Over time, freight forwarders have been misconstrued for NVOCCs, but while they share some similarities, they have different modes of operation. Typically, freight forwarders engage in large volumes of cargo transportation and are critical elements in a "triangular shipment."
In a shipping context, triangular shipments are logistic operations involving the participation of three different entities, typically the manufacturer, intermediary, and consignee from three different countries. Processes like these are complex as regards paperwork and VAT agreements.
Different international and local bodies recognize freight forwarders; hence, all processes are simplified, especially regarding customs clearing.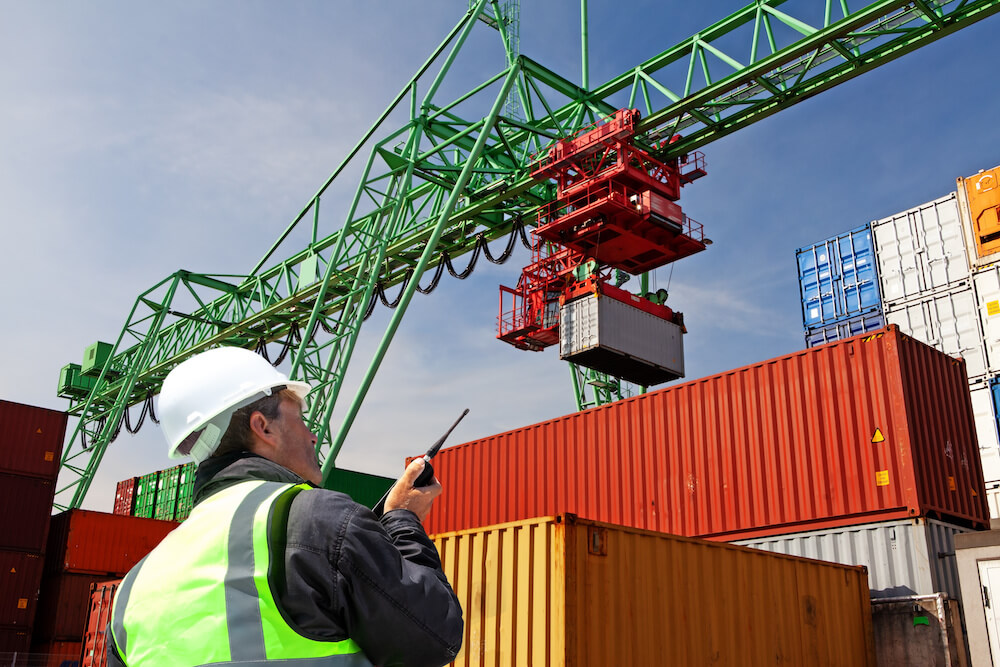 Responsibilities Of Freight Forwarders
In one sentence, the core element of freight forwarding is ensuring cargo is picked up from the seller and delivered in prime condition to the buyer at a specific destination. However, the responsibilities of freight forwarders go beyond this. Businesses and individuals are exposed to different complex processes during cargo transportation. These include transport and finance paperwork, contracts, port inspection, cargo tracking, and customs clearance.
Needless to say, these processes are daunting, and that's where freight forwarders come into play. Here are some capabilities and responsibilities a reliable freight forwarder is expected to have.
Vast experience and connections in different means of freight transportation such as road, air, sea, and rail
Serve as effective intermediaries and offer cost-effective rates based on a customer's needs.
Effectively work out the best possible rates with shipping operators.
Issue house bill of lading to customers or NVOCCs
Be able to arrange the dispersal of cargo based on the sender's orders.
Be able to make storage provisions for cargo.
Effectively complete all required shipping documentation and processes in both locations.
Possess extensive knowledge of cargo movement in different countries.
Tips For Choosing A Freight Forwarder
As regards large-scale cargo transportation, engaging a competent freight forwarder is crucial. The agency you opt for must have different options in place to support you perfectly. Here are some tips for deciding on a freight forwarder.'
Understand Requirements
Prior to starting your search for a freight forwarder, you should understand and highlight all requirements. This paints a clearer picture and helps identify specific needs that should be addressed. By creating an explicit requirement, customers can also maintain a good working relationship with freight forwarders to foster better business growth.
Make Research
This involves finding out relevant details about different freight forwarders, including their experiences, reach, network, and pricing structure. Starting with the first factor – experience; freight forwarders with extensive expertise can guarantee a more efficient logistics process. They should also have an unparalleled global reach, as a good network could determine success or failure.
Pricing is another factor that cannot be overstated. Any agency you opt for should offer competitive rates and explain every charge in the quote.
Choose an Agency With a Wide Array Of Services
Knowing your freight forwarder can deliver a wide array of services if needed is of great comfort. Thus, tailor your potential lists to include only agencies that can provide a significant number of logistics services. Your freight forwarder should always be ready to assist in all issues regarding logistics.
Consider Risk Management
Typically, the world of logistics and transportation is subject to unforeseen circumstances. As such, you need a freight forwarder with policies in place to reduce risk factors and manage them if they eventually occur. This covers an agency's level of proactivity in safeguarding clients' cargo.
One such strategy is cargo insurance. Ask about the agency's policies on insurance and opt for a freight forwarder with the best insurance coverage. There are many insurance types; hence, you might want to enlist the services of a professional to access all options and decide on the best possible solution.
Check Licenses and Permits
Nothing evidences a freight forwarder's competency and legitimacy like licenses, certificates, and permits. These agencies are customarily required to have different documentations that highlight the kind of cargo they can handle. Be sure the agency you choose is licensed to handle your cargo type.
Benefits Of Engaging A Freight Forwarder
Freight forwarders are ideal solutions for bulk shipping, specifically international orders. These agencies offer client storage and warehouse provisions and engage in all necessary logistic processes and documentation. Another crucial benefit of freight forwarders lies in the constant progress reports these agencies give clients. As a result, clients can track the current location of their cargo.
All in all, freight forwarders make it relatively easy for businesses to manage all freight transportation processes. Additionally, the insurance option gives that added security to clients.
Total Connection Is Your Best Freight Forwarder Solution
Total connection is a third-party logistics company with top-quality experience in various logistics operations, one such being freight forwarding. We are perfectly poised to become your cargo management partner, engaging in all logistic processes.
We leverage over 25 years of freight relationships from different parts of the world to find the best possible routes with the most competitive rates. Fill out the brief quote form below and get an immediate response from our representatives today.