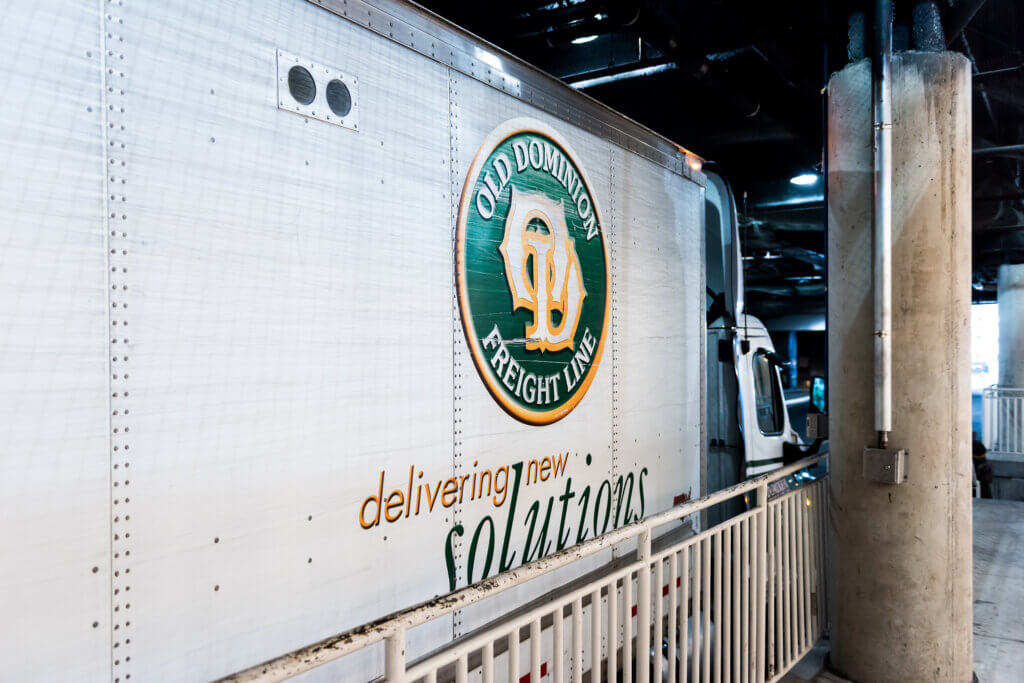 The logistics industry has several options that assist shippers in moving smaller quantities of freight. And while the plethora of options has proven beneficial, it can also overwhelm shippers. Understanding which service will fit your needs and identifying those that do not suit specific requirements takes work. Hence, we aim to pinpoint another mode of freight transportation – PTL shipping – and some elements of this type of shipping.
What Is PTL
Partial-truckload (PTL) shipping is a shipping mode employed for moving mid-sized quantities of freight that are neither classified as LTL shipments nor need the total capacity of a trailer. PTL refers to shipments that contain between 5 – 15 pallets, weigh 5,000 to 30,000 pounds and take up about 8 to 30 feet of the trailer. The dimensions and requirements of these shipments are somewhere between LTL and FTL freights.
For shippers looking to transport freight within this range of dimensions, partial-truckload shipping provides an efficient transportation option that saves cost and time. Most logistics services provide PTL shipping for moving smaller shipments of goods; however, instability in shipping time makes it prohibitive in some cases.
How Does PTL Shipping Work
Partial truckload shipping fills the gap and combines LTL and FTL freight shipping characteristics to provide a tailored option for some shippers. Similar to LTL freight, PTL shipping works by consolidating small shipments from multiple customers into a single truck, which then makes several stops to deliver each shipment to its final destination.
The process typically begins with shippers providing the logistics provider with relevant information about the shipment's size and weight. This information is then used to match freight with other loads in the same direction. Following the freight consolidation process, the logistics provider manages the delivery process and is responsible for handling any issue that may arise during transit.
Shippers receive real-time updates throughout the delivery process, allowing them to track shipment progress and stay informed about potential delays. Shippers also need not worry about paperwork, such as customs declaration or bill of lading. Overall, PTL shipping is a cost-effective, flexible, and reliable solution for businesses that need to transport shipments larger than LTL freight but do not necessarily require the total capacity of a truck.
Benefits Of PTL Shipping
As you would expect with other modes of transportation, partial-truckload shipping has unique benefits and drawbacks. Whether or not it aligns with your business goals, schedule, and operations, entirely depends on your specific requirements and circumstances. To provide a comprehensive overview of partial-truckload shipping, we first identify some benefits of choosing this shipping method.
● More Flexible Freight Classification
Freight classification is a significant aspect of less-than-truckload shipping and ultimately determines the pricing and transportation service for each shipment. Typically, freight classification works by identifying each shipment's density, stowability, handling requirements, and liability potential and combining these factors to determine the final LTL shipping rate.
However, this is not the case with PTL shipping, as customers need not worry about freight class and its impact on shipping rates. For instance, while some cargo that weighs between 10,000 and 15,000 pounds can be classified as LTL freight, shipping them this way would be highly costly. On the other hand, PTL shipping quotes freight based on the total amount of trailer space needed instead of freight classification, which makes it more cost-effective.
● No Accessorial Charges
Every shipping mode has additional fees added to the base shipping rate to cover extra costs associated with shipping a package. However, while these charges vary based on specific shipping requirements, it feels much more with other shipping modes than PTL shipping.
Several accessorial charges come into play, especially for LTL shipments. These charges can quickly add up, from residential delivery to extended delivery hours, lift-gate pickup, re-weighing, and other similar services. And without an adequate and transparent line of communication with transport providers, it can become very overwhelming for shippers.
With partial truckload shipping, some of these charges do not apply. Accessorials such as re-weight and re-class charges can be avoided entirely, making the cost and budget planning process more straightforward with PTL shipping.
● Less Risk Of Damage Compared To LTL
LTL and PTL shipping share similar characteristics in that they are both terminal-based procedures and allow freight consolidation. However, as freight is moved from one terminal to another, the potential for handling damage increases.
PTL shipping minimizes these risks significantly compared to LTL shipping. This is because PTL freights are not transferred from one trailer to the next. The need to move freight is void if carriers plan out their trailer space efficiently. Hence, PTL shipping offers the cost-effectivity of LTL freight consolidation and the safety of FTL shipping.
● Quicker Transit Time
One of the significant challenges of LTL shipping is its long transit time. Shippers looking to meet deadlines will either pay more for expedited services or get a dedicated truck. While PTL shipping is not as quick as getting a dedicated truck, it reduces the time typically associated with LTL shipping.
With PTL, the significant cause for delay would be the need for multiple stops for pickups and deliveries. However, since PTL carriers do not transfer freights to other trucks, it eliminates the handling time, providing a more expedited delivery timeframe than LTL shipping.
● Cost-effective
In some cases, PTL is more expensive than LTL shipping. However, it remains cost-effective and a cheaper alternative to FTL shipping. With a full truckload, shippers pay for the entire truck and the driver's time. And while this option becomes feasible in specific scenarios, PTL shipping takes some of the financial burdens from shippers.
With PTL, shippers can explore freight consolidation services in transporting significant amounts of goods. This makes it a cost-effective option for shippers that only require limited space and are ready to be flexible with delivery timelines.
Challenges Of PTL Shipping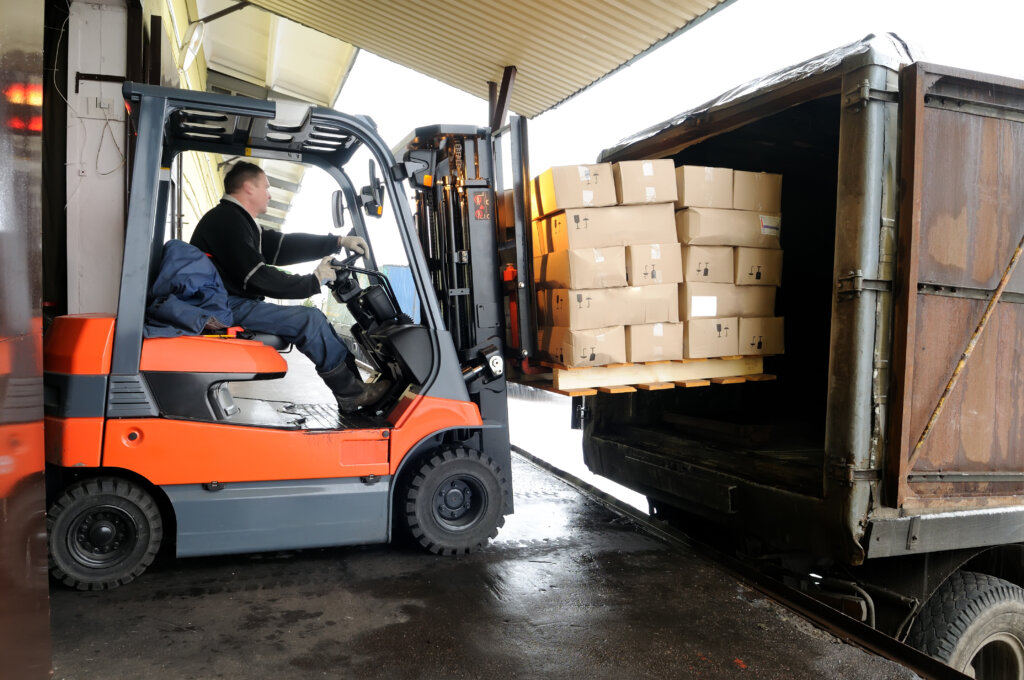 Having identified the benefits of PTL shipping to LTL and FTL, it's best to understand some challenges in utilizing PTL shipping. Here are the drawbacks of partial-truckload shipping.
● Longer Transit Time Than FTL
While PTL shipping provides a shorter transit time than LTL, the consolidation processes and numerous pickup and delivery stops make it harder to predict the transit times. As such, shippers must be realistic about their freight delivery time when using PTL shipping.
● Specifying Accurate Dimensions Is Crucial
Every logistics company that offers PTL shipping service requires accurate information to understand the requirements of a shipment. And as this service aims to cut down on transit time, precise planning and preparation are needed. Therefore, shippers risk delays and disappointments if the dimensions of their shipments are not specified.
● Requires Flexible Deadlines
With PTL shipping, the pickup and delivery timeframe is never concrete due to several factors associated with freight consolidation. PTL carriers are committed to several shippers. As a result, deadlines could change. If you wish to transport your goods through PTL shipping, make your deadlines flexible and work with customers to manage expectations at the destination.
Conclusion
It is common for businesses operating in a rapidly evolving market to seek ways to improve the supply chain. Partial truckload shipping might be a worthwhile strategy to achieve supply chain optimization. By utilizing this service, you can take full advantage of its strengths and minimize weaknesses to streamline your shipping process and maximize your budget. However, PTL shipping also has its complex processes. As such, businesses should plan and execute this strategy carefully to guarantee success.