Times have changed. Far gone are those days when most companies handled their logistics services themselves. What they now do is to outsource their logistics services to third-party logistics companies, effectively freeing up time, space, and expenses for other pursuits.
In this piece, you'll learn everything you need to know about a third-party logistics company. This includes everything from the different types that there are to their benefits they offer businesses, and to the factors to consider when hiring one.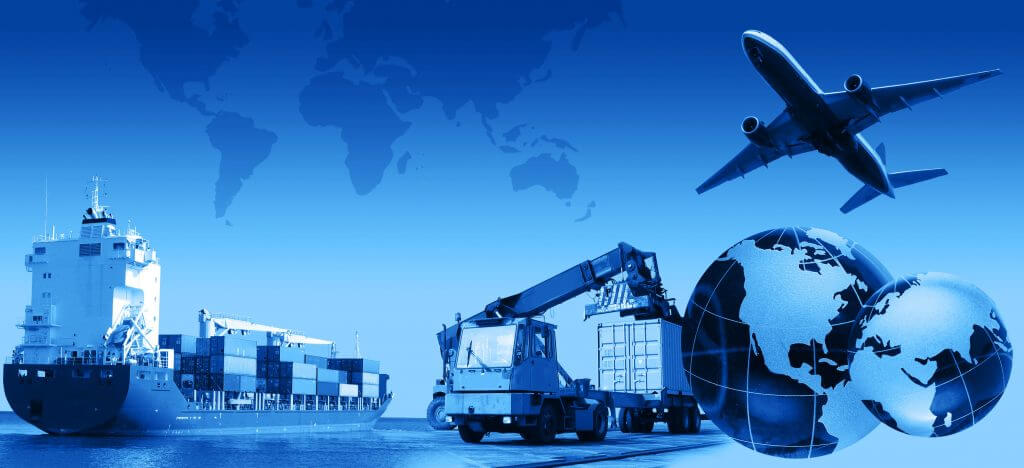 What is a Third-Party Logistics Company?
The definition of a third-party logistics (3PL) company may slightly vary from one industry to another, and from company to company. These differences are often a result of the different responsibilities the 3PL providers take on for these industries or companies. However, the fundamentals of the responsibilities remain the same. And we will define a 3PL company by its most fundamental responsibility.
So, What is a 3PL Company?
You can define a 3PL company as any company that other businesses outsource their logistics services to. It implements and the supply chain of its client companies. Third-party logistics services cover everything from the management of the transport of resources to the delivery of the resources.
The services that a third party logistics company offers include one or more of the following:
Freight Consolidation
Inventory management
Distribution Management
Public/Contract Warehousing.
Benefits of Outsourcing Your Logistics Services to a 3PL Company
Now that you know what a third-party logistics company is, you may begin to wonder what benefits they bring to your business. So, here are some benefits of outsourcing your logistics services to a 3PL:
● 3PLs are cost and time effective
If your business handles its logistics services itself, chances are that you have a warehouse that you have either bought or rented. You pay workers, and you have the assets to manage your logistics services. And the more your business grows, the more of these things you would need. But there may come a time when your logistics costs are beginning to bite a chunk out of your revenue and you would be desperate to offload it if you could.
Now, imagine what it would be like if you didn't have to bother about warehouses, workers, or tools anymore. Imagine how much time, space, and money it would free up for you. That's what 3PLs are there for. They take over your logistics services while your business has more money and time to invest in other progressive pursuits.
● 3PLs have the expertise your business may not have
3PLs have industry experts and networks. It's their business, after all, and they have to invest in these experts and networks to help them remain competitive. For instance, third-party companies have logistic professionals like marketing agencies and custom packaging providers. As a result, your company may not have the logistics expertise that 3PLs boast of.
The job of your 3PL company is to improve the efficiency of your supply chain, and it has a lot of experts to help with this. All you have to do is to outsource your logistics services to them.
● 3PLs help your business attain a wider reach
There are some places your products can't get to because of your limited logistics reach. You can only sell to or buy from as far as your logistics services can reach. This can be a limit to the potentials of your business. But when you outsource your logistics services to a third-party logistics company, you are trusting it to use its wide network to help you reach clients and customers you normally wouldn't have been able to reach. This move alone can take your business to the next level.
● 3PLs give your business enough room to scale
The scalability of third-party logistics companies is one of their major strengths. They allow your business to grow to as big as it can get without burdening it with unnecessary responsibilities like building new warehouses for your goods, training new workers, buying more machines and tools, and so on.
All third-party logistics companies are not all the same. One of the ways to differentiate them is through the ownership of their assets.
3PL Types: Asset and Non-Asset Based Third Party Logistics Company
You would expect that all 3PL logistics companies own all the assets they use in managing and implementing the supply chains of their clients, but it's not usually so. Those that own all their assets are asset-based third-party logistics. And those logistics providers who don't necessarily own all the assets at their disposal are the non-asset based logistics companies.
The Asset-Based Third Party Logistics Company
The asset-based third-party logistics company owns most or all of the assets it uses in implementing the supply chain of its clients, including the warehouses, trucks, distribution centers, and many others.
The benefit of asset-based logistics providers is that they may offer you the most secure services since they have autonomous control and oversight of the assets. But on the flip side, asset-based logistics providers may not be able to offer you the most dynamic solutions to your business. The reason is that they must have invested heavily in their assets, and would want all the supply chains they service to go through these assets. But for supply chains that their assets can't service, they are forced to leave out such supply chains.
Non-Asset Based Third Party Logistics Company
A non-asset based third-party logistics company rarely owns the assets with which it manages the supply chains of its clients. Instead, it negotiates with a network of asset owners to get the best deals.
Since non-asset based logistics providers are not tethered to any physical assets of theirs, they can twist and bend to offer tailored services to their clients. Their area of expertise is in negotiating the best contracts with warehouses, distribution centers, and carriers. This way, they can help you maintain a cost-effective supply chain. A perfect example of a non-asset based third-party logistics company is Total Connection.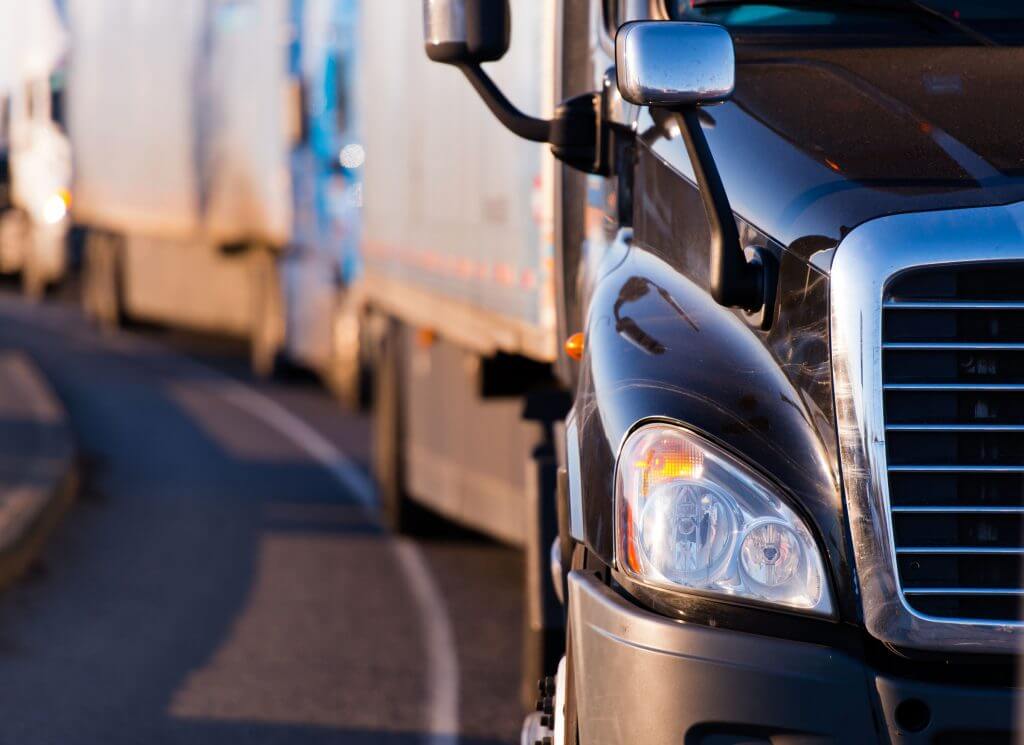 8 Factors to Consider when Choosing a 3PL Company
By now, you already know everything you need to know about what a 3PL company is. But how do you go about hiring one for your business? There are many of them out there, and not all of them can serve your business in the best possible way.
That is why we're providing you with eight factors to consider when choosing a 3PL company for your business. With these factors, you can filter out many third-party logistics companies that are not right for your company and make your hiring easy.
1. Stability
A 3PL company that has had enough time and experience to build stability is always the best bet for shippers. This is because unstable and rapidly growing 3PL companies may not have what it takes to contain and manage potential unforeseen issues along the road. And when these problems come, the companies are not the only ones who get punished for it. You, the shipper, also get to share some of their misfortune.
But when you cast your lots with a stable 3PL that has had and conquered lots of problems since its existence, you are covered against risks. These companies are better at foreseeing potential issues, and they are robust enough to handle them. They have been around through various market conditions and have been forced to adapt and remain afloat in all of them. Take Total Connection Logistics, for instance. It has been around for almost three decades, and it remains one of the best.
2. Reputation
It is best to avoid 3PL companies that have a marred reputation. It is also a high-risk business move to hire a 3PL company with no reputation at all (the ones no one knows anything about). Now, it is almost impossible that a business has a flawless relationship with all other businesses. But it is still possible to have an excellent reputation despite one or two flaws.
One of the best ways to confirm the company's reputation is to get references from other clients of the company. You can reach out to these clients yourself or find them online or in public forums.
But what should you be on the lookout for in these references?
The security of the third-party logistics company
How reliable the 3PL company is
Does the third-party logistics provider offer one-size-fits-all services or tailored services?
The character of the 3PL company. How it treats its clients and its employees.
How efficiently it gets the job done
3. Flexibility
Your logistics provider may serve hundreds of other companies apart from yours. If they do, it is easier for them to provide you with a one-size-fits-all kind of logistics service. And in most cases, your business may end up on the losing end.
It is common, for instance, that a logistics provider would not be able to ship your freight because what you intend to ship is smaller than its minimum shipping limit. A perfect example is when you want to ship a liquid cargo that is lower than the capacity of your provider's smallest trailer. In this case, the logistics provider may not want to go out of its way to help you out, and instead, reject your order.
But think of what it would be like if your logistics company has enough flexibility to bend to the needs of your business and offer you the best logistics solution to your business. That is the kind of 3PL business you should aim to get into business with. And that is exactly the kind of service that Total Connection logistics offers. The company offers you the kind of delivery you want, where, and when you want it.
4. Customer service
It is important that whichever 3PL company you hire can solve your problems quickly and efficiently before the problems negatively reflect on your business. The company would claim to have excellent customer service., but you can't just take its word for it. There are two ways to know about the customer service of third-party logistics providers.
The first is to get into business with them. Then, you would find out how responsive they are, how they treat their customers, how they attend to their customer's issues, and how they solve their problems. This is usually not the best way to confirm the customer service of a 3PL company or any other company for that matter. Because the bad customer service of your 3PL could cost your company massively.
The other way to ascertain the customer service of your 3PL is to do your homework before even getting into business with them. Ask their customers. You can also take references from other companies that are similar to yours. Doing your research is always the safest way to find out about your 3PL's customer service.
5. Safety record
The logistics landscape is filled with regulations that attract inconvenient punishments when they are not kept. As a result, you don't want to hire a logistics provider who does not keep itself abreast of these regulations. And the best way to know this is to check the company's safety record.
6. Capabilities
It is not enough that your logistics provider is the best. No. Your logistics provider has to be the best for your business. Only then will you get the best service out of your supply chain. That your logistic provider offers the best service in one industry does not mean it will automatically be the same for your own industry.
When considering the capabilities of your prospective third-party logistics company, you should concern yourself with its ability to satisfy your present and future business needs. You may not need to ship hundreds of gallons of chemicals at the moment, for instance, because your business isn't that big. But what happens when you need to ship it a few years from now and your logistics provider isn't capable? You just can't hope that the company would be able to provide that service for you in the future. It has to be capable of providing it now, even though you don't need it now.
Also, you want to know if the logistic provider offers time-sensitive shipments, even in high seasons where it has a lot of shipments to deliver. If the 3PL company is not smart enough to only have as many clients as it can serve effectively, then your own business should not even be in business with it.
7. Modes of shipment
Some 3PL companies limit their services within a particular geographical region. And as a result, their modes of shipment are limited. For instance, a logistics provider that only runs within the US may be limited to local cargo airlines and roads. It may not be able to handle shipments from another continent. But what happens when your business needs shipment from halfway across the world, where the best mode of shipment is simply by water? Even if you don't need to make those shipments today, what about a few years down the line?
When you're unsure about your future mode of shipment, it is best to stick with a non-asset based third-party logistics provider because of its flexibility in implementing supply chains. So when you decide to use another mode of shipment, your non-asset based logistics provider only has to negotiate with the appropriate parties and your cargo is where you want it. An asset-based logistics provider, on the other hand, may not be inclined to offer this if it doesn't have the appropriate tools and assets to implement the supply chain.
8. Pricing
Pay close attention to this part too. While hiring a third-party logistics company might already seem like a cost-effective alternative to running your logistics services yourself, you still have to try and get the best deals. Otherwise, you might end up getting exploited while you think you're getting a good deal.
The best 3PL companies know how to ship your freight most efficiently and cost-effectively. Total Connection, for instance, has a network of partnerships and relationships with both shippers and suppliers. So we always know where and how to get the best deal for your business.
About Total Connection
Total Connection is the largest family-run third-party logistics company in the world. But we take more pride in the quality of service and the expertise with which we've consistently delivered to our clients for almost three decades. Total Connection handles the logistics needs of your business seamlessly while having you do next to nothing. No more boring paperwork, unending shipment tracking, keeping up with the always-changing regulations, and incessant rate negotiations. We handle it all for you.
We are a non-asset based logistics company with an extensive network of relationships with warehouses and carriers from all over the world. What this means for your business is that you only have to mention what your shipment is, where you want it from, and where you want it to be delivered. We'll worry about everything else.
The logistics services we provide at Total Connection include:
Ocean and air freight forwarding
Liquid bulk chemical transportation
Over the road trucking/LTL
International shipping/Project cargo
Container drayage
Warehousing and consolidation
Many businesses of various scales have trusted us with their cargo and have nothing but excellent reports about our services. You too can add your company to the ever-growing list of our satisfied customers when you fill out the quote form below.