The maritime industry is saturated with various service providers, most of whom engage in relatively similar functions. Take third-party logistic providers, for instance; two predominant terms in this sector are NVOCCs and freight forwarders.
With so many similarities in both operations, you are surely not alone in asking the question; What is an NVOCC vs. Freight Forwarder? The confusion between both terms and when each should be employed has been a major concern in the maritime industry, mostly because they are both classified as Ocean Transport Intermediaries by the Federal Maritime Commission. This essentially attributes the same responsibilities to both agencies, including cargo documentation and transportation, clearance, and tracking.
They also bear a major similarity in that both agencies do not have a ship or any other transportation vehicle. Regardless of these parallels, NVOCCs and freight forwarders are two pretty different agencies. And while they may both act as intermediaries between small-scale businesses and shipping lines, their modes of operation are dissimilar.
How Do NVOCCs Operate
NVOCCs or Non-vessel operating common carriers are agencies that offer all cargo transportation services similar to shipping lines without a vessel. They enter agreements with these shipping companies operating through specific routes and buy space on their vessel.
Typically, an agreement between NVOCCs and shipping lines covers certain details, including how much business a non-vessel operator can deliver over a certain period. Depending on the NVOCC's profitability, a shipping company could decide on the rate for selling space in its vessel.
NVOCCs issue their own Bill of Lading (BOL), a legal document detailing information about the cargo, such as the type, quantity, and destination. Aside from shipping-related responsibilities, non-vessel operators offer consultancy and expert advice to customers regarding freight transportation. Additionally, some NVOCCs provide storage and warehousing services before shipment and delivery.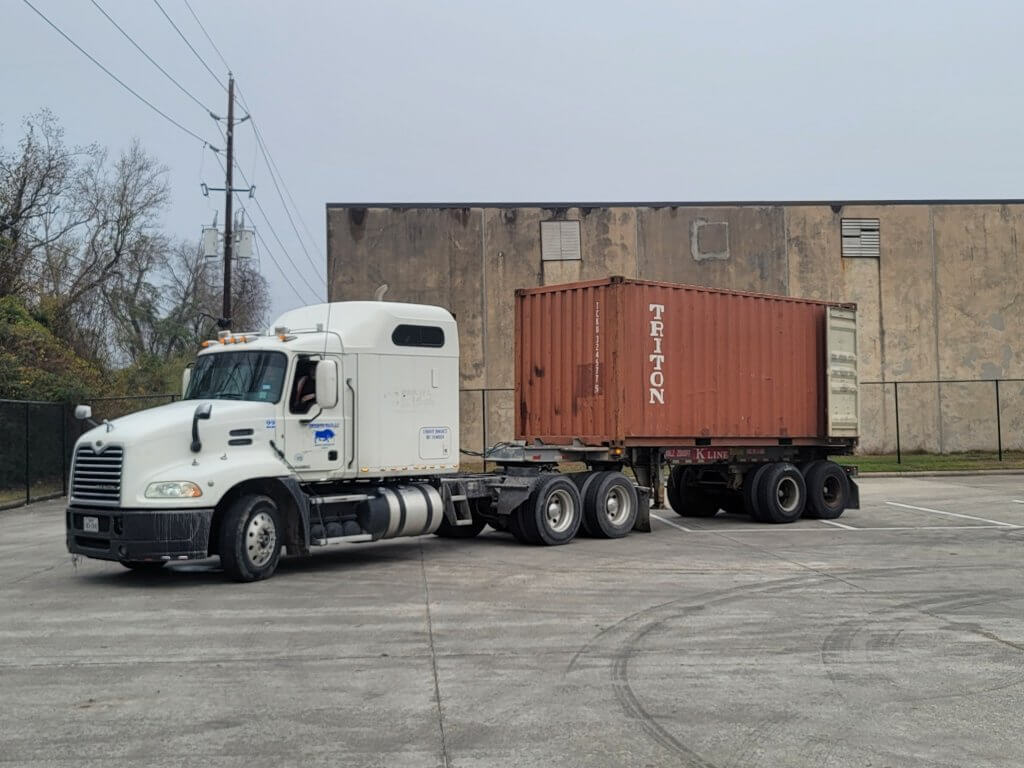 What Are Freight Forwarders
Freight forwarders are larger in stature and function as agents for importers and exporters by assisting in developing a concrete relationship with various cargo carriers, including airliners, ocean liners, and trucking companies.
Freight forwarders oversee all shipping operations, including transportation, documentation, and storage. However, instead of buying a space like NVOCCs, they negotiate the best possible price for transportation with shipping lines while also deciding the best route to optimize the cost and speed.
Importing or exporting involves a lot of processes, paperwork, and considerations, making it a very tasking operation, especially for inexperienced individuals. Hence, freight forwarders step in to carry out all these processes, perhaps why they are sometimes mistaken for actual shippers.
Key Differences Between NVOCCs and Freight Forwarders
At this point, we have highlighted both agencies' definitions and essential functions. Evidently, they both have similar responsibilities; nonetheless, they remain different entities. As such, we highlight the critical differences between NVOCCs and freight forwarders.
The significant disparity between both agencies stems from their relationships with shipping lines, clients, and other cargo carriers. NVOCCs serve as intermediaries between businesses and shipping lines and issue their own HBL to the shipper. On the other hand, freight forwarders are given the power to engage in all operations and make relevant decisions on behalf of the shipper.
Here is a rundown of some other differences between both agencies
Registered Associations: NVOCCs are under no associations and operate as independent agencies. Freight forwarders are, however, associated with the International Federation of Freight Forwarders Association. As such, they follow all FIATA standards in their operations.
Responsibilities: While NVOCCs are appointed as carriers for shippers, freight forwarders are viewed as agents to businesses.
Associated Components: NVOCCs own containers in which they transport cargo; they, however, do not offer warehouse provisions except for a few large-scale operators. Freight forwarders have no need for a container, but they are required to provide warehouse solutions for clients.
Rate Negotiation: The rates for non-vessel operators depends on the agreements between NVOCCs and shipping lines. This, in turn, affects the rates issued to businesses. Freight forwarders identify the most effective route and negotiate the best possible rates for businesses.
While both may offer similar services, the intricacies of each service show how different they are. As such, businesses need to understand both providers entirely to decide on which agency suits their specific needs and requirements. The easiest way to differentiate between both agencies is by checking the bill of landing. Businesses are issued a House Bill of Lading (HBL) by NVOCCs, but for freight forwarders, it's a Masters Bill of Lading (MBL) administered directly by the shipping line.
Deciding Between NVOCCs and Freight Forwarders.
Having understood how both providers differ from each other, it's time to ascertain what service perfectly suits your needs. In the maritime industry, the decision on which to choose between NVOCCs and freight forwarders dials down to some critical factors – service, cost, and availability.
The first factor in deciding is the array of services. This involves making sense of all the services you need. Depending on this, you can decide on which provider would be best. Cost is another critical factor. You can decide on the provider that would offer a more cost-effective service based on the service you require.
For instance, most small and medium-scale businesses do not have enough goods to fill a container. Therefore, they utilize NVOCCs that share the container with other clients, thereby reducing costs. Large businesses have better bargaining power and find it more profitable to use freight forwarders.
At times, the decision stems down to which is available. Depending on your cargo type, it might be wise to opt for what is available rather than wait for the ideal option.
Explore Both Services With Total Connection
In today's world, non-vessel operating common carriers and freight forwarding work collectively. As such, it's unsurprising that a single provider offers both services. In line with that, Total Connection further blurs the line between agencies and offers both services to customers.
Be it a small or large-scale organization looking to get the best deals for cargo transportation. Total Connection offers the best of both services to suit all businesses and requirements. We offer a full range of services and act as your one-stop shop for all shipping operations.
You can fill in the brief quote below, and our representative will contact you as soon as possible.